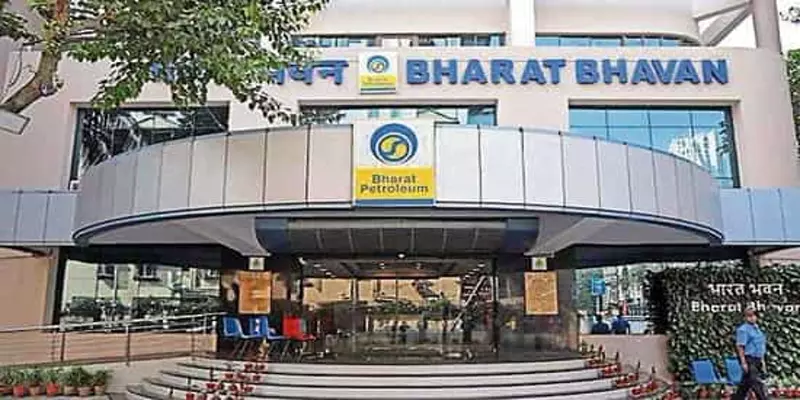 Explained: Three reasons why BPCL divestment didn't take off
The government withdrew its offer to sell its entire 52.98 per cent stake in the Bharat Petroleum Corp Ltd (BPCL) on Thursday, saying that majority of bidders have expressed their inability to participate in the current privatisation process due to prevailing conditions in the global energy market.
"Decision on the re-initiation of the strategic disinvestment process of BPCL will be taken in due course based on review of situation," the Department of Investment and Public Asset Management (DIPAM) said.
BPCL is India's second-largest oil marketing company after Indian Oil, and with refineries in Mumbai, Kochi, and Madhya Pradesh, it has the third-largest refining capacity after Reliance and Indian Oil.
Lack of interest
The central government's plan was to sell its entire stake of 52.98 per cent in BPCL, which was expected to fetch an estimated Rs 45,000 crore. The government invited Expression of Interest (EoI), or initial bids, for these in March 2020. The plan was to complete the process by March 2021.
However, by November 2020, the central government had received a total of three bids.
Also read: Disinvestment target cut by ₹97,000 cr for FY22, FY23 target set at ₹65,000 cr
Anil Agarwal's Vedanta group and US venture funds Apollo Global Management Inc and I Squared Capital Advisors had expressed interest in buying the government's 53 per cent stake in BPCL.
However, the process was stalled after two funds withdrew after failing to rope in global investors amid waning interest in fossil fuels. The government had not yet invited financial bids.
While the DIPAM said the multiple COVID-19 waves and geopolitical conditions affected industries globally, particularly the oil and gas industry, the fact that only one bidder was left also put the process in a limbo.
No competitive bidding
According to the strategic disinvestment plan, there has to be competitive bidding, which became unlikely as only Vedanta Group was left as the lone bidder. The sale terms also mandate that qualified bidders for BPCL can change or bring in new partners before placing the financial bid.
Moreover, the government was concerned at global oil and gas majors staying away from the bidding process — global majors such as Saudi Aramco, Abu Dhabi National Oil Co, and Exxon Mobil had shown interest at first, but none of them submitted initial bids to buy the state-owned oil refiner.
Lack of freedom on fuel pricing
One of the main reasons that kept investors away was that, despite deregulation, oil marketing companies do not enjoy complete freedom on fuel pricing. After deregulation of petrol prices by UPA government in 2010 and, five years later in 2015, deregulation of diesel prices by the Narendra Modi government, in 2017, oil companies introduced 'daily price' revision based on a 15-day rolling average of the international crude oil prices, with fluctuations in the rupee factored into the fuel cost.
However, the government has artificially kept prices unchanged before every election, the latest being between November 2021 and March 2022 during assembly elections in five poll-bound states despite the increase in international crude oil prices.
Also read: Why BPCL sale is unlikely this fiscal, and what it means to the govt
Global move towards green fuels
The other reason cited by DIPAM officials for not much interest in BPCL is the transition towards green and renewable fuels, and the gradual weaning away from fossil fuels. The fact that BPCL is dependence on crude oil made the company less attractive to potential bidders.
In its March report on the BPCL disinvestment, Fitch Ratings had said that several issues were still pending and required clarification. The report said that there was a need for the government to clarify its stand on the subsidies given to BPCL's customers for LPG and kerosene as well as the freedom on the pricing of petrol and diesel before the divestment concludes.
"The government has traditionally used oil marketing companies, including BPCL, to carry out its socio-political agenda, but private companies may be less inclined to bear such regulatory risk," the report said.
Also read: IOC, BPCL & HPCL incurred ₹19,000 crore loss in March: Moody's report