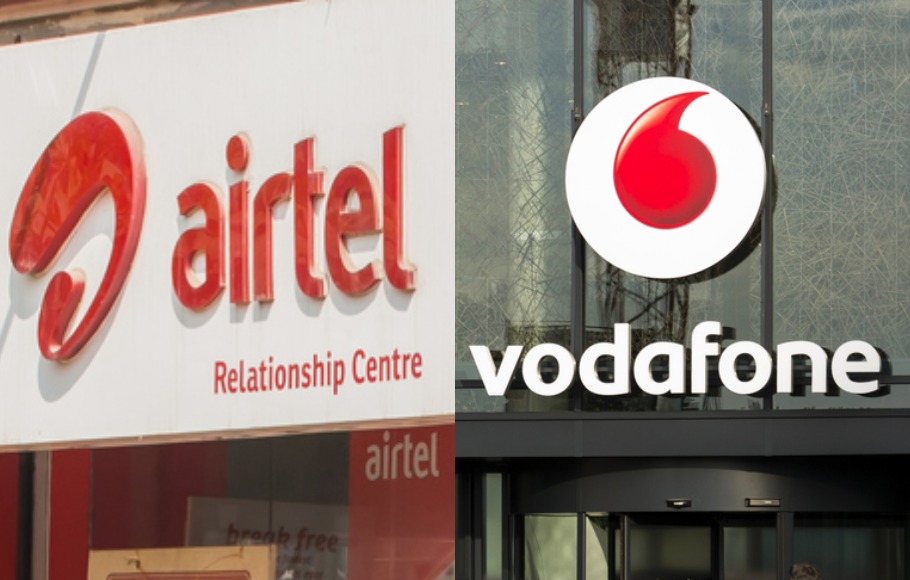 Despite subscriber growth, tariff hike unlikely as telcos fear RJio aggression
Subscriber growth, for the first time after the pandemic, should ideally be good news for India's beleaguered telcos struggling under massive losses and poor margins. It should have offered at least the incumbent telcos an opportunity to increase tariffs.
For the first time this fiscal, India's wireless subscriber base grew in July as nearly three-and-a-half million new mobile connections were added.
Subscriber growth, for the first time after the pandemic, should ideally be good news for India's beleaguered telcos struggling under massive losses and poor margins. It should have offered at least the incumbent telcos – Vodafone Idea and Bharti Airtel – an opportunity to increase tariffs. But every available indication points to status quo on tariffs for the near future, as competitive intensity remains heightened and market leader Reliance Jio Infocomm (RJio) continues its relentless march towards increased market share in subscribers as well as revenue. Instead of hiking tariffs, RJio has actually unleashed a price war in the post-paid market, ensuring that Bharti is now over priced in some post-paid plans by as much as 25% and triggering an imminent reduction in tariffs.
As per data from the Telecom Regulatory Authority of India (TRAI), Vodafone Idea (Vi) continued to top subscriber loss at nearly 3.73 million in July while RJio gained nearly 3.55 million; Bharti gained another 3.26 million.
Related news: Will Vodafone Idea Ltd survive the test of time and competition?
This subscriber churn pattern has been consistent throughout the fiscal at least for RJio: it has gained nearly 18 million new subscribers between March and July this year. During the same period, Vi has lost nearly the same number of subscribers. Bharti has lost nearly nine million subscribers during these five months, finally registering a gain only in July. So it wouldn't be incorrect to say that RJio has been successfully chipping away at Vi's subscribers.
Now for wireless subscribers, the prospect of no increase in tariffs this festival season is obviously welcome news. But this forbearance will come at the cost of the viability of service providers like Vodafone Idea (Vi) and to a lesser extent, for Bharti Airtel.
As recently as last month, Vi chairman Kumar Mangalam Birla had said telecom tariffs were very low despite the hike in 2019 and pricing revival was critical for the growth of the industry. Vi has not only been facing increasing subscriber churn, the company has been hit hard by the Supreme Court order on past dues which has weakened its financial position further. There has been much speculation of Vi shutting shop because of its precarious finances and the reluctance of the promoters to bring in funds, but the company has denied such plans.
Related news: Vodafone wins crucial case against India over ₹20,000 cr tax dispute
Vi is not the only one pushing for tariff hikes. A few weeks before Birla spoke of the criticality of tariff hikes for a sustainable telecom industry, Bharti's Sunil Mittal had said that another round of tariff increase should happen later this fiscal. He had said that the ideal industry ARPU (average revenue per user) should be about Rs 300 when currently, Bharti itself is working with just about half that magic number.
Why are incumbent telcos unable to charge more for their services despite the red ink on their balance sheets? Well, the relentless march of RJio is one of the biggest reasons.
The telco continues to gain subscriber numbers as well as revenue market share and simultaneously keeps tariffs low. Analysts at JM Financial have noted that RJio has comprehensively won the telecom war "with a revenue market share (rms) of 36% as of end-FY20 and is well on its way to reaching the ~50% rms by FY25, led by an ARPU increase and continued strong subscriber additions."
But for Vi, only a significant and sustainable increase in ARPU can ensure survival in the long term, with a sizeable subscriber market share. The SC has allowed telcos 10 years to repay past dues and Vi has announced some plans to raise capital, pushing any decision on future survival for some more time.
Related news: Telcos lose 14 million urban subscribers in FY20; 5 million in March
As for Bharti, its positioning among subscribers and the relatively lesser impact of RJio's dominance have helped matters. The price war unleashed by RJio in the post-paid market (which accounts for a small percentage of total users) may bruise its earnings in the short run but after RJio, this telco is best poised for survival.
Also, even if tariff hikes are not happening immediately, regulatory action may save the day for service providers. There is general expectation of a quick decision by the regulator now on whether there should be a floor price for telecom tariffs. This should ensure that tariffs have a minimum cut-off.
If TRAI upholds the floor price decision, at least the telcos will not be blindsided by RJio's freebies. In their comments during the consultation process for fixing the floor price, the big three operators had voted in favour of the floor price on data tariffs for at least two years. This should be seen in the backdrop of explosive growth in India's data consumption, at five times in just the last three years.