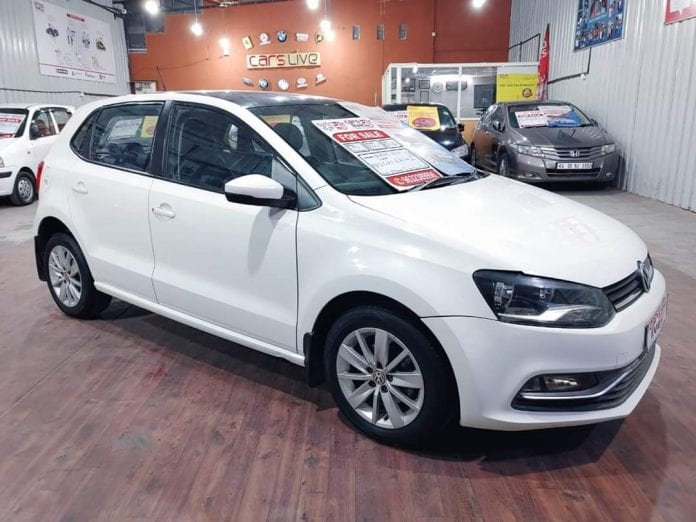 Prime Minister Narendra Modi has claimed that the Indian economy had started seeing "green shoots" of recovery, but one sector has seen more than just green shoots ever since Unlock 1.0. The used-car market has seen huge business ever since the lockdown norms were eased.
Several traders say the business is back to pre-demonetisation levels, especially in the budget-cars segment. Used cars in the price range of between ₹1.5 lakh and ₹4 lakh have seen a huge demand over the last five weeks.
Apprehensions about taking public transport during the pandemic, along with stoppage of trains and long-distance bus services seem to have triggered the surge. The industry that had high cash transactions was hit badly after demonetization and the introduction of GST. According to estimates, India's used-car sector was valued at $90 billion in the financial year ending 2019.
Advertisement
Shiraz Ali who owns Cars Live, a pre-owned cars showroom, says people don't prefer shared mobility in amid the pandemic and are going for used cars instead of new ones with uncertainty about jobs and economy. "There is a huge demand for cars in the ₹2 Lakh-₹ 4 lakh range and, in fact, we are running out of stock," says Shiraz.
"If we were selling around 20–25 cars a month before the pandemic, now we are selling 35–40 cars a month and the demand keeps increasing. The business has returned to pre-demonetization levels," he says.
Related News: Preference for personal mobility to boost auto sales in July: Report
Asked whether this is just a pent-up demand, Shiraz says dealers see this trend continuing. "There is a shift in the way people are looking at travelling. Once offices open and schools restart, the demand will increase," he says.
Pre-owned car showrooms are having a waiting list of customers who want used cars that fit their budget category. Kedareesh Reddy who heads Precarmart, a used car showroom, says there is a "crazy demand" and there are 40 customers on the waitlist.
"The demand is for around 140-150 cars a month and we are able to get stock of only 85-90 cars. Sellers think we see it as a distress sale and we are quoting less, so the supply is hit and the sudden demand was unprecedented," explains Kedareesh.
The profile of buyers too has changed. Earlier, a lot of professionals purchased used cars, But the customer base has diversified. It includes homemakers, pensioners and professors.
Pandemic changes mobility choices
Millennials who were the biggest proponents of the sharing economy seem to be apprehensive about taking a cab or renting a scooter. Many of them are going for used cars. IT professional Rahul from Bengaluru decided to buy a second hand Honda City car and drive to his hometown Alleppey in Kerala after the lockdown was lifted.
"Instead of taking a flight with a PPE kit etc, I find it safer to drive to my hometown in a car. I can use it for my office use, once work from home is rolled back. I was planning to buy a car for some time, but it was never my priority. Now, I feel it is best to buy a car with a small budget, instead of spending a lot on a new car," says Rahul.
The fear of the virus and priority for hygiene is the biggest factor in most purchases. "There is a dirty problem of people spitting while travelling on a bus and it falls on people who are on their two-wheelers. This is unsafe amid the pandemic. So we decided to buy a car. We also travel often to Coimbatore with family and it is safe to drive in our car instead of taking a train or a rental car," says Bengaluru based technical architect Steve.
Rental firms liquidating fleet
Even as customers and partners are complaining about not getting their refund from self-drive car rental firms like Zoomcar and Drivezy, many of these firms are re-strategising to survive the impact of COVID-19 on their business. The plan includes liquidating or selling a significant portion of their fleet, while offering the rest under a long term subscription model.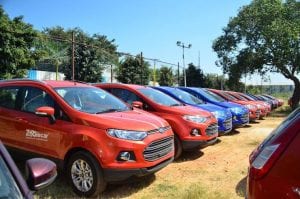 "In the last two months, we have been approached by car rental firms like Zoomcar, Drivezy and Revv to sell their cars, exact figures are confidential but many of them are reducing the fleet by 30-50 per cent. This is something we hadn't seen earlier. Some deals are already through, while others are being negotiated," says a senior manager from the car division of Shriram Automall in Bengaluru.
Zoomcar says it is diversifying its offerings and looking at various subscription models, but denied reducing the fleet size."We have no official plans at this time to sell any cars," says Greg Moran, CEO and co-founder of Zoomcar in a statement to The Federal. Drivezy did not respond to The Federal's questions.