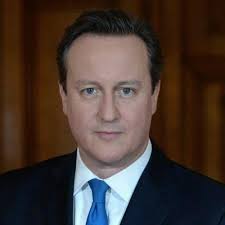 The collapse of Greensill Capital last month has been one of the most spectacular financial disasters of recent years. It has sent shockwaves around the world. It has also enmeshed a business tycoon and a former prime minister of Britain, David Cameron, in a global scandal.
Alexander David (Lex) Greensill was born in December 1976. He is an Australian businessman and banker, who founded Greesill Capital, a company focused on supply chain finance and derivative financial products. On March 8, 2021, the company filed for insolvency protection.
Media reports say the downfall of Greensill would have a major impact on global financial firms and, at least, one former prime minister of Britain.
Advertisement
Japan-based SoftBank Group's Masayoshi Son has invested $1.5 billion in Greensill's finance company. Now Son has had to write down his investment to zero, the worst investment bet in the history of his Vision Fund.
SoftBank, which owns stakes in many technology, energy and financial companies, also runs Vision Fund, the world's largest technology-focused VC fund, with more than $100 billion in capital.
Greensill was a key part of Son's "Cluster of No 1s" strategy, taking non-controlling stakes in leading tech companies and encouraging them to cooperate, the Bloomberg news agency reported. That strategy backfired spectacularly.
Greensill has also taken down former British prime minister David Cameron, who joined the company as a paid advisor after leaving office. Before Greensill collapsed, one of Lex Greensill's favourite anecdotes was a camping trip he said he had taken with Cameron and Saudi Crown Prince Mohammed Bin Salman, the Financial Times newspaper said. Mohammed is accused of ordering the murder of a Washington Post journalist, Jamal Khashoggi.
The FT revealed Cameron also lobbied former colleagues in Britain for greater access to emergency government COVID loan schemes. He stood to make tens of millions of dollars from Greensill share options before the company's collapse rendered them worthless, the FT said.