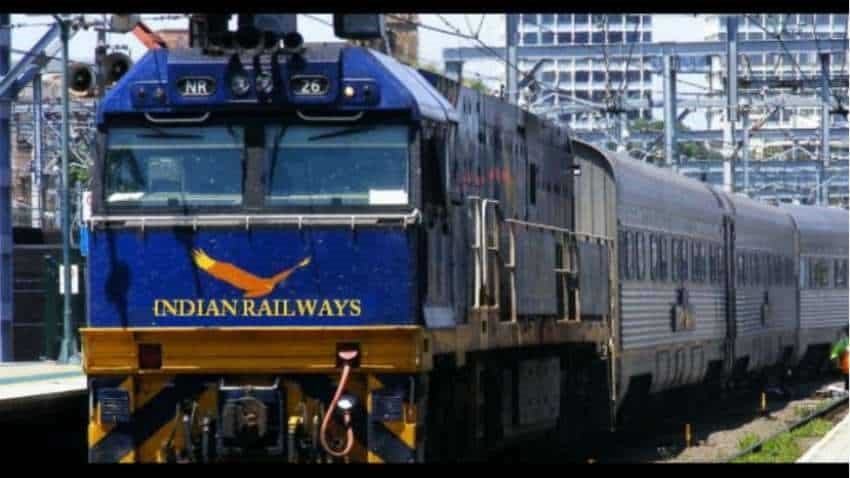 Budget 2023-24 | Centre may hike capex on railway despite poor utilisation record
The budgetary support and extra budgetary resources component are expected to be more than FY23 in the upcoming Budget; but, as usual, the internal resource generation will likely remain a minuscule component of the capex amount
The Narendra Modi government is widely expected to announce yet another significant increase in capex for the Indian Railways (IR) in the 2023-24 Union Budget despite a poor record of utilisation of the allocation in recent years. Railways' capex comes from three sources: budgetary support, earnings from internal resources and extra budgetary resources (EBR). The budgetary support and EBR component are expected to be more than FY23 in the upcoming Union Budget but, as usual, the internal resource generation will likely remain a minuscule component of the capex amount.
Over the last few years, there has been a significant increase in IR's capex year-on-year, from just Rs 45,980 crore annually between 2009-14 to Rs 2,15,058 crore in FY22. The capex for 2022-23 was pegged at Rs 245,800 crore, the highest ever. Of this, nearly 56% was to come from budgetary support and 41% from EBR.
In any case, the big-ticket railway projects which require enhanced capex year on year include massive electrification of the railway network — the target is 100% electrification by December 2023, upgrading Delhi-Mumbai and Delhi-Kolkata corridors to 160 kmph — and the production of 400 Vande Bharat trains in three years, more rolling stock investments, laying additional tracks etc.
Also read: Budget 2023-24 | Centre may peg capex, trim subsidy spend: Goldman Sachs
But a parliamentary standing committee pointed out last month that the IR has been unable to utilise the capex proposed at the Budget Estimates (BE) stage and even the lowered amount of capex at the revised estimates (RE) stage has remained unused, year-on-year. Actual utilisation against RE figures was 91% in 2018-19 and under 97% thereafter. So, while the total capex could well be another record number in the Union Budget for FY24, will the story be any different this year?
Internal resources
For one reason or another, the IR has been perpetually falling short of internal revenue generation targets year-on-year. For many years, its pet peeve was rising staff costs: India's single largest employer has about 12.5 lakh employees on its books and 15.5 lakh former railway employees. The pension cost itself works out to be more than Rs ₹50,000 crore every year, which is about 25% of the railway's earnings, the former Chairman of the Railway Board, V K Yadav, had once said. Staff wages and pension together account for nearly two-thirds of railways' total expenditure.
Now, post-Covid-19 disruption, the IR has added the Covid-19 impact to its pleas about decline in revenue generation. In its submission before the parliamentary standing committee, which was examining demand for grants for 2022-23, the IR had said earlier: "Expecting that 2022-23 would be a normal year, free from Covid19 impact, with passenger traffic returning to pre-Covid level with reasonable growth and based on highest-ever freight loading target of 1475 MT, IR has estimated an internal resource generation of Rs 7,360 cr in BE 2022-23." Even this enhanced target for internal resource generation accounts for less than 3 percent of the overall capex.
Cross subsidisation
Freight earnings have continued to cross subsidise passenger earnings for years, derailing the IR's internal resource generation maths. This skewed fare policy has meant uncompetitive and high freight rates even as the IR loses money on each passenger. This 'social service' obligation of the national transporter has been around Rs Rs 50,000 crore in some years. Hiking passenger fares is a political call; while the IR has hiked fares across categories indirectly in the recent years, there has been no direct fare increase to reduce the cross subsidisation.
Also read: India to get its first tilting train by 2025-26: Railways
Indirect hikes include introduction of flexi fares in some trains, a significant reduction in the number of categories of passengers allowed concessions, hike in rates for platform tickets, etc. Meanwhile, for the first nine months of FY23, 8% higher freight loading was reported by the IR at 1109.38 MT (1029.96 MT), which led to 16% higher earnings at Rs 120,478 crore (Rs 104,040 crore). In the passenger segment, the year-on-year increase in earnings in the first nine months of the fiscal was 71% at Rs 4,8913 crore (Rs 2,8569 crore). Train movement was severely curtailed in the year-ago period, leading to a sharp decline in passenger numbers and also earnings.
Vande Bharat
The upgraded version of India's first indigenously built, semi-high speed train "Vande Bharat" has begun to operate across several routes since November last year. Prime Minister Narendra Modi flagged off the eighth such express train earlier this month, between Secunderabad and Visakhapatnam. Vande Bharat 2.0, the latest version of this train, is equipped with more advancements and improved features than the initial trains. It can reach 100 kilometres per hour in just 52 seconds and has a maximum speed of 180 kilometres per hour.
The Vande Bharat Express 2.0 weighs less than the earlier version, has Wi-Fi content on-demand facility, more efficient air conditioning for reducing emissions and an indigenously developed Train Collision Avoidance System, KAVACH. The target set out in the FY23 Budget was to manufacture 400 Vande Bharat trains in three years, but sources indicate that the production target could be revised upwards in the upcoming Budget. Due to faster acceleration and deceleration time, Vande Bharat train journeys are expected to be up to 45% faster than current express trains, as per a government statement. There is also a plan to eventually begin exporting standard gauge Vande Bharat trains: these are currently being produced at the Integrated Coach Factory in Chennai.