The precarious finances of Indian Railways are heading for a massive crash as back-of-the-envelope calculations show that the national transporter may have lost ₹700 crore in earnings from passenger traffic during the 51-day lockdown period.
In April this year, the Railways managed to earn only ₹5998.81 crore, which is half of what it earned from freight during the same period the previous year. The freight loading in April fell by 35 per cent as only select freight trains were kept operational.
The losses in the current year come on the top of a poor showing in 2019-20 when the overall earnings fell short by ₹13,000 crore. If one were to compare the earnings against actual budgetary targets the shortage would be a whopping ₹30,600 crore.
Advertisement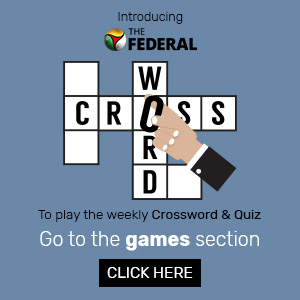 Last financial year (2019-20), the railways lost nearly one week of earnings as the total lockdown was announced from March 24, bringing down the average annual earnings. But overall, the losses got exacerbated because the railways did poorly even in January and February 2019-20.
Related News: India will be risking economic hara-kiri, if lockdown extends: Mahindra
The outlook for the current year (2020-21) looks grim as the Railways will be picking up the pieces as it plans to gradually open its operations from Tuesday by running 15 pairs of trains.
Figuratively speaking, COVID-19 might have broken the back of the Indian Railways, giving it a dubious distinction of achieving an operating ratio of 100 per cent. This means, for every rupee it earns, it is spending an equivalent amount.
Chugging backwards
The Railways has reported a shortfall of nearly ₹13,000 crore in earnings from passenger, freight and other services in 2019-20, compared to the immediate previous fiscal year.
In other words, it earned nearly ₹37 crore less on an average each day of 2019-20 than during the previous fiscal. Thus, the Railways has set a record of sorts, since it has not reported a year-on-year decline in earnings for several years now.
The decline in earnings is steeper compared to the target it had set itself in the Budget for 2019-20, which is ₹30,600 crore or nearly ₹84 crore every single day of the year. As per provisional estimates, passenger earnings were short of the budget target by nearly 10 per cent in 2019-20, while earnings from freight were down by nearly 14 per cent against the annual target.
The national transporter earned ₹50,472.20 crore from passengers, ₹1,18,997.74 crore from freight and gross earnings stood at ₹1,79,030.83 crore in 2019-20.
The COVID-19 lockdown lead to a sharp dip in overall earnings for the Railways in March and also impacted its average earning benchmarks for the fiscal year. But even between April 2019 and February 2020, things had not been looking rosy, with earnings from both passenger and freight falling significantly below the annual targets.
The Railways had been eyeing nearly 10 per cent year-on-year increase in passenger earnings in 2019-20 at ₹56,000 crore, as opposed to ₹51,000 crore the previous fiscal.
Related News: Sensex gives up early gains, ends 81 pts lower; financial stocks drag
Now, as the Railways is slated to resume passenger operations from Tuesday (May 12), as many as 51 days after suspending them due to COVID-19, will the earnings target for the new fiscal year be set at realistic levels?
The Budget estimates had put the onus on the Indian Railways for earning nearly ₹61,000 crore by transporting passengers in the new fiscal year and another ₹1.47 lakh crore through freight. If left unchanged, these targets would require a massive upsurge in both, passenger and freight traffic, something which looks next to impossible in the present circumstances.
The Railways had no passenger operations in the first month of the fiscal year (April) and even now, only skeletal services are beginning. As per resumption plan, only 15 pairs of trains or 30 journeys will be done in a day starting May 12, with trains plying from Delhi and other major cities all over the country.
The transporter has not indicated the quantum of losses due to stoppage of passenger services for 51 days on account of lockdown, but a back-of-the-envelope calculations show the railways could have lost nearly ₹700 crore in earnings from passengers alone.
Freight losses:
Freight movement was also impacted as only special freight trains were operated during the lockdown. Earnings from freight account for nearly two-thirds of the Railways' total earnings and are used to cross-subsidize passengers.
The Railways was also called upon to fulfil social responsibilities such as converting coaches into hospital beds for accommodating COVID-19 patients. It was also called in to make masks and other equipment needed during the pandemic. This obviously needed investment from its internal resources.
The Railways has also been running Shramik Special trains to transport migrants to their home states with "nearly 85% subsidy" on fares. The issue of who would ultimately pick up the tabs is not settled, but would certainly dent the railway finances. The Railways, so far, has run 468 Shramik trains, of which 363 trains have reached their destinations while the remaining 105 trains are in transit.
The refund of tickets which had been booked in advance in March (for travel in March, April and May),= but could not be honoured due to the lockdown is another issue the Railways has to sort out. This means it has to reimburse nearly ₹1,500 crore to its passengers who never travelled.
So with operations nearly suspended for 51 days and likely to remain severely curtailed for the next few weeks and continuous demands on its meagre reserves, the Railways is faced with a precarious financial situation.
Related News: Tech giants record revenue hikes as MSMEs struggle amid pandemic
The suspension of all passenger and a bulk of freight services for 51 days is the longest period in the last over 45 years when the Railways has been unable to operate trains. The government needs to guard against the Indian Railways setting another dubious record, of breaching the 100 mark in operating ratio this fiscal due to factors beyond its control.
Operating ratio is a measure of what the Railways spends to earn a rupee. In the last four years, this ratio has been over 95 per cent — 96.5 per cent in 2016-17, 98.4 per cent in 2017-18, 97.29 per cent in 2018-19 and according to data presented in the Budget, it is already 97.4 per cent in 2019-20 at the RE stage.
Already, a Parliamentary Standing Committee had pointed towards worrisome internal resource generation estimates for 2020-21, even before COVID-19 struck. The panel had shown that over the years, there has been a sharp decline in the generation of internal resources and this meant the transporter was more dependent on budgetary support as well as on extra-budgetary resources (including market borrowings) than before.
The contribution of internal resources to total capital outlay in percentage terms fell drastically during Modi's tenure. In 2014-15, when this government first came to power, the internal resource generation was a little over ₹16,000 crore, but has fallen to just a third at ₹5,000 crore for 2019-20.
For the current fiscal, the target is an ambitious ₹7,500 crore until now. However, can this be met, given the unprecedented operational suspension and drastic fall in earnings?