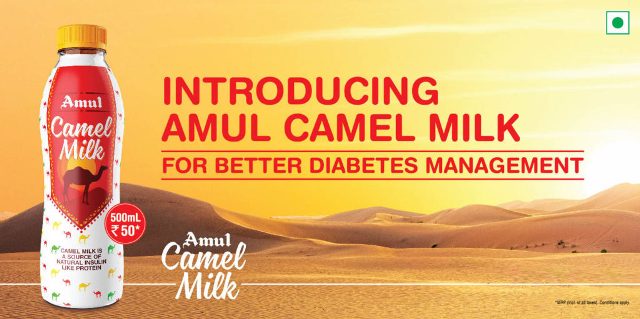 AMUL to introduce camel milk in sizes of 200 ml pet bottles
AMUL has decided to introduce camel milk in size of 200 pet bottles first of its kind in
India within a week said its managing director RS Sodhi.
Talking to PTI on Monday (July 22), Sodhi said that 200 ml pet bottles is priced at ₹25 per bottle.
He said it is being manufactured in state of-art manufacturing facility of Amul dairy in Gandhinagar.
Before this in January earlier this year, Amul had launched camel milk 500 ml in pet bottle which is priced at ₹50 per bottle, Sodhi said.