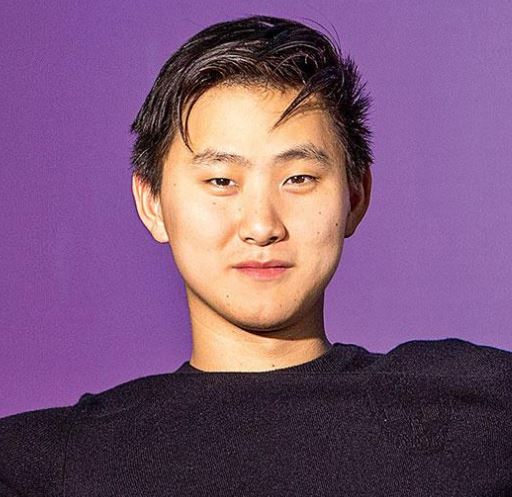 Alexandr Wang: Young entrepreneur, innovator and world's most influential billionaire
Twenty-five-year-old Alexandr Wang is a name to reckon with in the famed Silicon Valley. The world's youngest billionaire has become popular as a bold entrepreneur with a vision to make it big, or to say, bigger than Jeff Bezos or Elon Musk.
Alexandr Wang, who shares his name with known fashion designer of the same name, has a net worth of above one billion and is the CEO of Scale Al, the startup he co-founded in 2016 at the age of 19. Today it has been declared a unicorn – companies that reach a billion dollar valuation before going public.
The son of Chinese migrants who grew up on the New Mexico military base, Wang developed a data-tagging system as a summer vacation project, which has been looked upon as a phenomenon by world leaders in artificial intelligence.
Wang's childhood and upbringing has something to do with the genius he has produced. His parents were physicists associated with US military initiatives. The young billionaire's young days were spent close to Los Alamos National Laboratory in New Mexico, a top secret government unit associated with the creation of world's first nuclear weapon.
Wang recently told Forbes magazine that the data-tagging system was just a school project that he did for the summers. "Well, I never went back to school after that," Wang told Forbes, which has honoured him with the title of "world's new youngest self-made billionaire".
Also read: Last-bencher LIC? Scrip is among Asia's top-losing IPOs in 2022
Today, firms keen on bettering their automation systems are vying to associate with Wang's Scale AI and its data tagging technology which could potentially catapult artificial intelligence systems to a new level. Among his esteemed clients are Toyota, PayPal, Airbnb, Uber, General Motors and even the US Army. Recently, Wang's invention was used to gauge the extent of damage caused in Ukraine due to Russian attacks.
To sum up, Wang's summer project has the capability to convert "a bunch of numbers into valuable insights for corporations in every industry".
So, how and under what circumstances did the 25-year-old ideate Scale Al?
The idea came when Wang was a student at the Massachusetts Institute of Technology (MIT). He realised that his roommate was stealing his food. Wang thought of putting up a camera in the refrigerator to catch him red-handed and work out numbers to estimate his next grocery purchase. Though he could not catch his roommate stealing, the little exercise sowed the seed of an idea that grew into a software company which today has among its directors, former Amazon top officials and Michael Kratsios, who was the chief technology officer of the US during the tenure of Donald Trump.
Also read: TCS' new 3E model to effectively manage a hybrid workplace. Know more
Today, the social-media savvy innovator finds his name in the list of world's richest people under 30. Scale Al has successfully raised US$325 million in recent fund raising initiatives. The company valuation stands at US$7 billion and is growing.