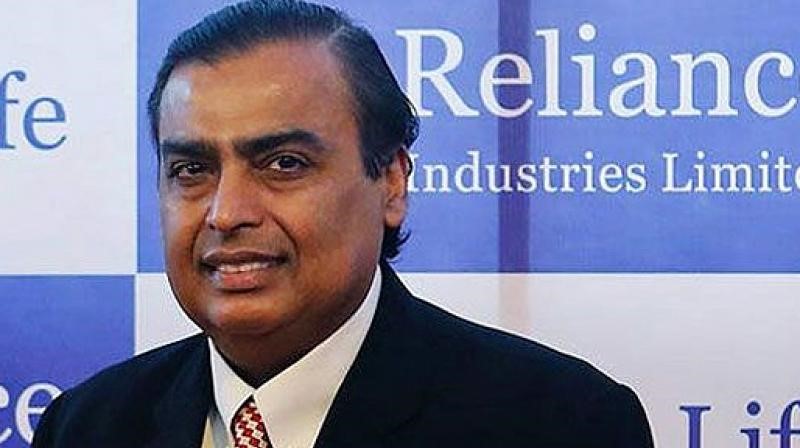 Akash's elevation the first step in Mukesh Ambani's succession plan
Multi-billionaire Mukesh Ambani took a decisive step towards strengthening the succession plan following telecom major Reliance Jio Infocomm Ltd's decision to name his son, Akash Ambani as its chairman on Tuesday.
Akash, 30, the twin brother of Isha Ambani, is the eldest of the three siblings of Mukesh and Nita Ambani. An alumnus of Brown University, one of the Ivy League universities, Akash replaces his father as the chairman of the telecom major.
The succession plan, however, should be not seen in isolation. In December 2021, Mukesh Ambani, 64, one of the most successful businessmen globally, addressing stakeholders at the Reliance Family Day held every year to mark the birth anniversary of founder Dhirubhai Ambani, spoke about succession planning that his group was putting in place. "Reliance now is in the process of effecting a momentous leadership transition from seniors belonging to my generation to the next generation of young leaders," he was quoted as having said on the occasion.
Also read: Dividing assets and doing it well, the Mukesh Ambani way
Learning from the past
Succession planning has been in the works for some time. Mukesh was involved in a bitter inheritance dispute with his brother Anil after his father passed away in 2002 without a will. Hence, he does not want to repeat the same mistake. As per an earlier plan, Mukesh wanted to put the group's flagship Reliance Industries under the control of trust with all his children, himself and his wife on its board.
But Tuesday's announcement clearly shows that he may have abandoned or even postponed plans to form a trust. Instead, by elevating his eldest son as the chairman of Reliance Jio Infocomm, Mukesh wants to now hasten the process of promoting his other two children as chairpersons of other group companies, which would in the process clearly demarcate the territories that they would be in control of in the future. Mukesh will, however, continue to be the chairman of the holding company, Reliance Industries.
The Reliance empire worth $217 billion is principally made up of the following major businesses: exploration & production; petroleum refining and marketing; new energy; textiles; petrochemicals; retail; and, telecom. Over a period of time, all the three children have been inducted into the boards of various businesses of Reliance Industries. Akash was inducted into the boards of Reliance Jio and Reliance Retail Ventures in 2014, Saavn Media in 2018 and Jio Platforms in 2019. Isha was inducted as a board member in Reliance Jio and Reliance Retail Ventures in 2014 and Jio Platforms in 2019. Anant was inducted into the boards of Jio Platforms in 2020, Reliance New Energy and Reliance New Solar Energy in 2021 and Reliance Retail Ventures in 2022. It is likely that Isha would be the next in line and might be elevated as the chairperson of Reliance Retail Ventures.
There is also a possibility of all the children being inducted into the board of Reliance Industries at a later stage. As of now, apart from Mukesh, his wife Nita is also on the board of the parent company. There is a possibility of all the subsidiaries and even stand-alone ones being untangled from cross-holdings.
Pandemic's influence
Succession planning has never been an easy exercise for conglomerates across the world. But post-Covid, Mukesh might have decided to fast-track the entire process. As per a Knight Frank Attitudes Survey, 2021, the pandemic has influenced 84 per cent of ultra-wealthy Indians to review their attitude towards succession planning. The Attitude Survey is based on responses from over 600 private banks, wealth advisers and family offices representing a combined wealth of more than $3.3 trillion.
Also read: Vodafone-Idea: Three big stakeholders, with none to love
Mukesh has started doing so perhaps at the right time and age. What is however more important is how will the succession planning pan out given the dynamic nature of businesses and the politico-economic landscape.