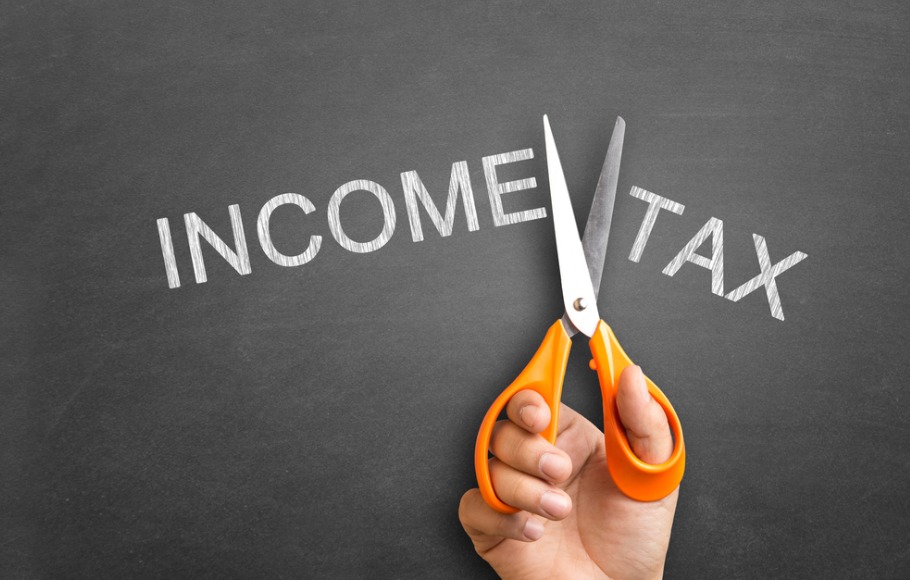 The Income Tax Department (ITD) has launched a new mobile application for taxpayers. Now, you can view the Annual Information Statement (AIS) on your mobile phone for free.
What is AIS app?
AIS App ('AIS for Taxpayers') is a free mobile application, provided by the Income Tax Department, Government of India. The app is meant to provide a comprehensive view of the Annual Information Statement (AIS), which is a collection of various information pertaining to a taxpayer. Taxpayer can provide feedback on information displayed in AIS.
According to the Income Tax Department, the AIS information is also accessible through the AIS web portal.
Also read: Budget 2023: Income-tax relief, small saving sops a year before elections
"There is consistency between the data displayed on the mobile app and the web portal. So, the data being displayed on the app and the portal will be the same. Further, a feedback provided on either interface will automatically become visible on the other interface," it said in the information about the app.
"The app is simple to use for the convenience of taxpayers of all classes and age," it added.
Features of 'AIS for Taxpayers' app
General Information – Taxpayer can view their details (Name and PAN) on the Mobile Home Screen.
AIS Tile – User can view Taxpayer Information Summary (TIS) and Annual Information Statement (AIS) within this tile.
Feedback – Taxpayers can provide feedback on the active information displayed under TDS/TCS Information, Statement of financial transaction (SFT) information or other information parts.
Activity History Tab – An user can check the list of activities performed by taxpayer through this tab.
Download AIS – Taxpayers can download AIS information, provided feedback, consolidated feedback in PDF format.
IVA – Chatbot provides answers to the queries raised by taxpayers.
Contact Us – Contact us button facilitates to connect with helpdesk.
What is Annual Information Statement (AIS)?
An Annual Information Statement (AIS) is a comprehensive view of information for a taxpayer displayed in Form 26AS. A taxpayer can provide feedback on the information displayed in AIS. AIS shows both reported value and modified value (i.e. value after considering taxpayer feedback) under each section (i.e. TDS, SFT, other information).
Also read: Budget 2023: Centre revises tax slabs; all you need to know
How to download AIS app?
To download the 'AIS for Taxpayers' app, one needs to visit Google Play Store. In the search box, enter 'AIS for Taxpayers' and you will the app to be installed.
After installation, users are asked to verify their email and mobile number as per their profile and do verification with an OTP (One Time Password). Later, you can set a four-digit PIN.
App reviews
As of March 17, 3 PM IST, the 'AIS for Taxpayers' app has received 110 reviews and has a 3.7 rating.
"The app is easy to use & intuitive. But the registration process with OTPs on mobile + e-mail ID, needs to be dispensed with. It takes 3 Attempts to Register with Resend OTP Option on both. Bulk OTP Receipt Failure is on G Mail. This App needs to be made compatible with Older Androids 4.0 & above as it doesn't have the option to even download from Play Store whole accessing PS from Android 5.1.1," one of the app users, Swami Aniruddha, wrote a review on Play Store.
Another user found the app not user-friendly. "The app is not user-friendly at the very start it is not easy to create a PIN. The submit/confirmation button for PIN overrides the digital button for number 3 in portrait placement but still be handled in landscape position. However, in 2nd stage of confirmation of PIN the hyperlink button becomes inactive. Today despite half a dozen attempts, I failed to create a PIN for this app," Inder Mohan Bhatia said.
"Quite useful providing all information. Even after registering and setting MPIN, if I log out and again try to access I have to go through registration instead of providing MPINI access. If I check the activity log and try to come back to the main menu, it's not working," wrote TV Sankaranarayanan.