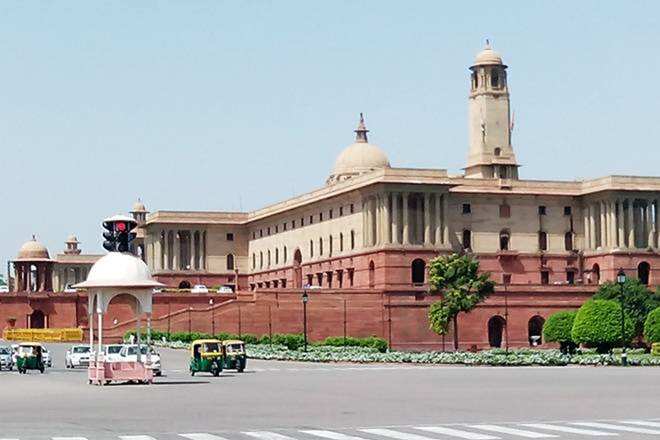 Following years of rethink on reducing the financial burden on Central ministries, the government contemplates rationalizing over 120 autonomous bodies under 23 Central government ministries and departments, reports said.
Officials told the LiveMint that the department of expenditure had submitted a review report on 231 such entities to the cabinet secretariat, recommending that said 83 of the 231 autonomous bodies be retained, while 117 can be merged into just 29. It also said the Centre must 'disengage' from 20 entities and that seven autonomous bodies should be shuttered.
The department said the exercise is focused on furthering the aim of minimum government, maximum governance and efficient use of public funds.
Advertisement
In October last year, the Hindustan Times reported that Union finance ministry had asked the ministry of environment, forest and climate change to cut financing of five autonomous bodies, including the Wildlife Institute of India (WII) in Dehradun and the Indian Institute of Forest Management (IIFM) in Bhopal, over the next three years.
HT referred to a report on the rationalization of 109 autonomous bodies under Central ministries, the finance ministry's department of expenditure recommended that the environment ministry disengage with 23 bodies, merge 109 into 26 bodies and close six to reduce expenditure.
Also read: India's economy likely to contract 7.7% in 2020-21: Govt data
The report said the department had reviewed the functioning of 10 bodies under the environment ministry. They were WII, IIFM, the Salim Ali Centre for Ornithology and Natural History (SACON), Indian Council of Forest Research & Education (ICFRE), GB Pant National Institute of Himalayan Environment and Sustainable Development (GBPNIHESD), Indian Plywood Industries Research & Training Institute (IPRTI), Society of Integrated Coastal Management (SICM), National Centre for Sustainable Coastal Management (NCSCM), CPR Environmental Education Centre (CPREEC) and Centre for Environmental Education (CEE).
The Finance Ministry, following recommendations of the Expenditure Management Commission (EMC) in a report in 2017, had requested NITI Aayog to review the autonomous bodies. The NITI Aayog formed a panel in January 2017 to make recommendations for enhancing their working.
Also read: No new schemes this year, need to use resources prudently: Finance Ministry
In its interim report, the committee proposed setting up umbrella structures of autonomous bodies wherein a group of similar institutions could be brought together under an overarching framework.
The objective was to bring greater efficiency and mentoring support, without losing the plurality of disciplines or identities of individual bodies, it said, Mint reported.