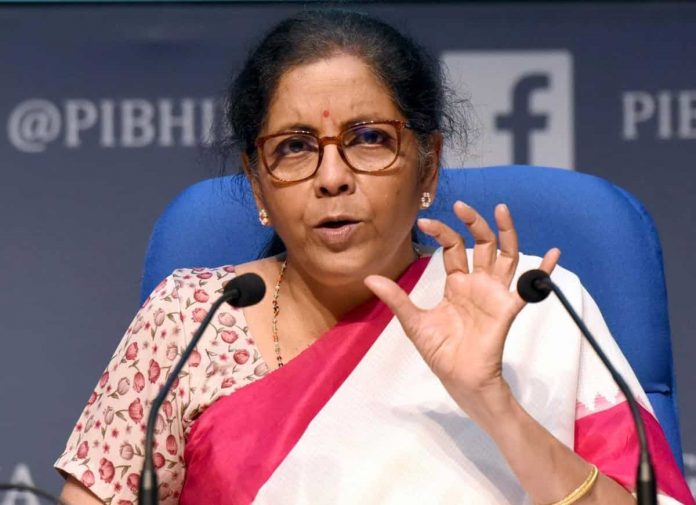 Finance Minister Nirmala Sitharaman's job isn't over with the presentation of Union Budget in Parliament. Prime Minister Narendra Modi has asked the FM to visit as many places as possible, mostly states that go to polls soon, and explain the benefits of the Budget directly to people.
In Tamil Nadu, Sitharaman will visit Sacred Heart Convent in Villupuram, her alma mater, on February 13.
The FM has special memories of the school which often reminds her of a time when she nearly died of diphtheria, a bacterial infection that can turn deadly if the treatment is delayed. Recalling the experience to this correspondent during an earlier meeting, an emotional Sitharaman recalled how her father, a railway employee and her grandparents, almost lost hope of her recovery, before she escaped death miraculously.
Also read: Sitharaman, Kiran Mazumdar-Shaw among Forbes' 100 powerful women
Sitharaman, who is the country's first full-time woman finance minister, studied in Sacred Heart from kindergarten to standard V. She recalls the day when she was taken to the Railway Hospital where doctors frantically tried to sort out the deadly infection. Fortunately for her, they succeeded.
The BJP leader said she was treated in the verandah of the hospital even as torrential rains lashed the town and destroyed standing crops in the region.
For Sitharaman, a visit to Villupuram after 25 long years is therefore of special significance.  Besides meeting students of her alma mater, she will be addressing the BJP's Mahila Morcha in the town in view of the upcoming assembly elections.
After Villupuram, the FM heads to another poll-bound state of West Bengal in the second week of February where she is scheduled to address four meetings in two districts. Sitharaman will visit 15 states including a visit to Mumbai on February 4 and 5.
Leaving little to chance, the finance minister has also scheduled appearances on Doordarshan to explain the significance of her Budget.