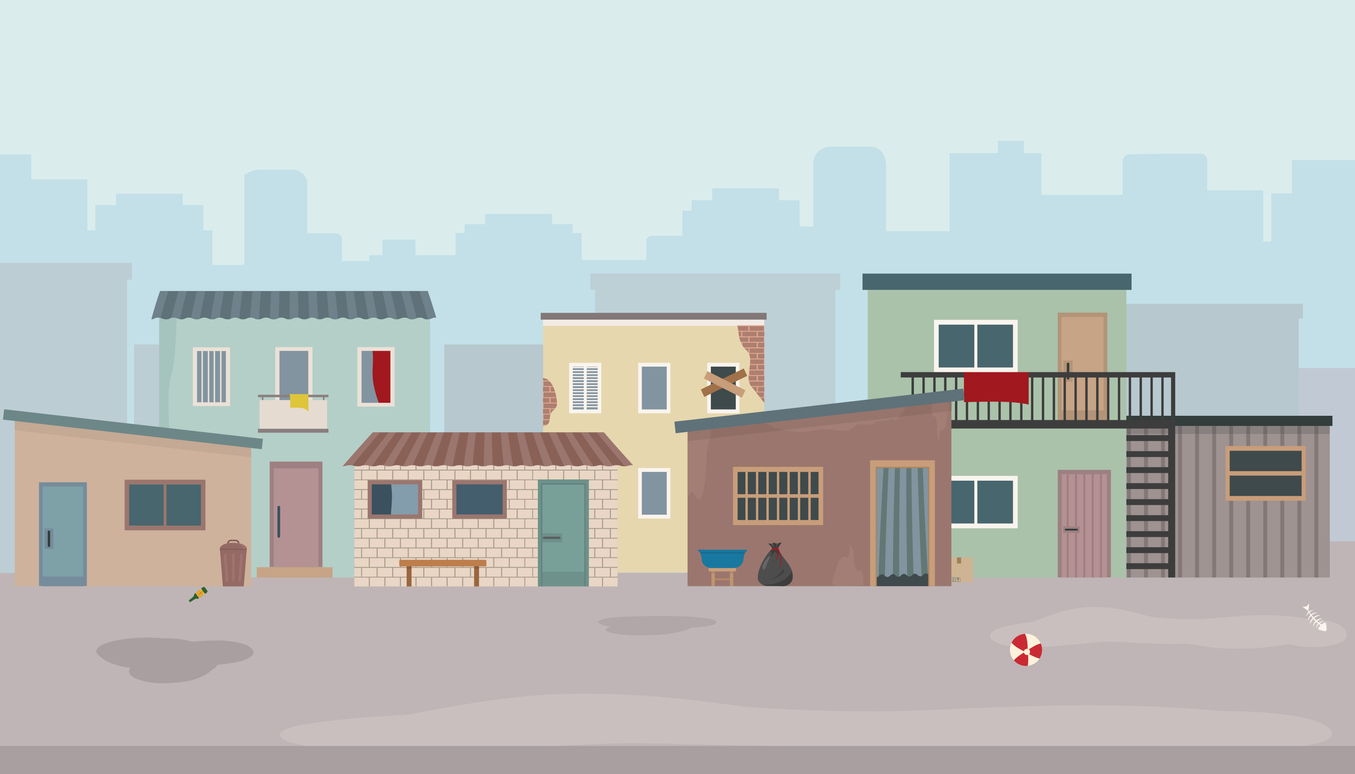 Despite tall claims, only 28.6% houses find occupants under PMAY-U in 4 yrs
While recently presenting the Union Budget- 2019 in Parliament, finance minister Nirmala Sitharaman waxed eloquent about the success of Prime Minister Narendra Modi's flagship housing scheme for all — the Pradhan Mantri Awas Yojana (PMAY) which envisions housing for all by 2022.
On ground, the pace of the scheme, however, doesn't appear as ambitious as the finance minister's promise. In a stark contrast, only 28.6 per cent of affordable houses have been completed and occupied in urban areas in the past four years, slowing a visibly sluggish pace of implementation of the scheme in the country.
Under the Pradhan Mantri Awas Yojana (Urban), launched in June 2015, the government had initially set up a target of constructing two crore houses by 2022. This was later reduced to one crore based on demand survey conducted in different states.
Over the four years, 83.6 lakh houses were sanctioned by the ministry of housing and urban affairs (MoHUA), of which only 23.6 lakh affordable houses were occupied until June 2019. Around 48.3 lakh houses continue to be at various stages of construction.
Providing an incentive for people to buy affordable houses, Sitharaman in the Budget allowed an additional deduction of up to ₹1.5 lakh for interest paid on home loans of up to ₹45 lakh, applicable to home loans availed till March 31, 2020. This means that an individual will now get an interest deduction up to ₹3.5 lakh, up from the ₹2 lakh earlier. This will translate to an overall benefit of around ₹7 lakh over a period of 15 years.
While the Modi government has been reiterating the target to provide housing for all by 2022, nearly 2.1 lakh constructed houses remained unoccupied as of July 1, 2019, according to the ministry of housing and urban affairs (MoHUA). This indicates a mismatch between people's needs and what the housing mission has to offer.
Also read: Budget raises tax deduction on housing loan interest to ₹3.5 lakh
Four verticals 
The scheme offers cash subsidies of ₹1.3 lakh to ₹2.6 lakh to eligible beneficiaries in urban areas through four sub-schemes. The four schemes include in situ slum redevelopment (ISSR), affordable housing in partnership (AHP), beneficiary-led individual house construction or enhancement (BLC) and credit-linked subsidy scheme (CLSS).
Under ISSR, private builders are allowed to take up a slum redevelopment project and can avail PMAY subsidies for each housing unit. While individuals who want to construct their own homes on private land in urban areas can apply for subsidies under BLC, eligible first-time home-buyers can avail a subsidy of ₹2.5 lakh per unit under AHP. The CLSS is targeted towards first-time urban home buyers with an annual household income of less than ₹18 lakh per year.
Less demand
Even as the sub-schemes offer a range of options, fewer home buyers in urban areas seem interested in buying a new house. About 91 per cent of daily-wage workers belonging to the economically weaker section (EWS) in urban areas stated that they wanted a housing upgradation and only 9 per cent demanded new housing, as per a 2018 report by Youth for Unity and Voluntary Action (YUVA) and Indian Housing Federation (IHF).
"There is a glaring gap between people's aspirations, their capabilities and state imagination of housing provision," the report noted.
Cost of land
One of the reasons why people are not coming forward for housing projects is the high cost of land in urban areas. "Land is one of the major raw materials for developers and its location and cost are key determinants of the overall profitability for the private sector. Lack of availability of land within city limits is the prime reason for implementation of most PMAY-U projects in the outskirts of metro cities," a report by ratings agency CRISIL stated.
The report estimates at least 30,000 acres of urban land is needed to build 1 crore houses. Finding such land is "next to impossible" in metro cities, it states.
In major metropolitan cities such as Mumbai and Bangalore, the cost of land within city limits is high. As a result, a majority of affordable housing projects are built on the outskirts of the city, far away from people's workplaces.
Since location is one of the major factors that influence a buyer's decision, fewer takers come forward if the house is far from their workplace.
Increasing construction cost
While land cost plays a major role in deciding the overall price of the house, cost of other raw materials is also a key parameter that impacts the overall construction cost.
In the past couple of years, the cost has been on a rising trend and capital values have remained under pressure, impacting the margins of most players in the industry. This has put off many real estate players from taking an active part in building affordable houses.
Also read: Budget lays down roadmap for India to get back on high growth track: Jaitley