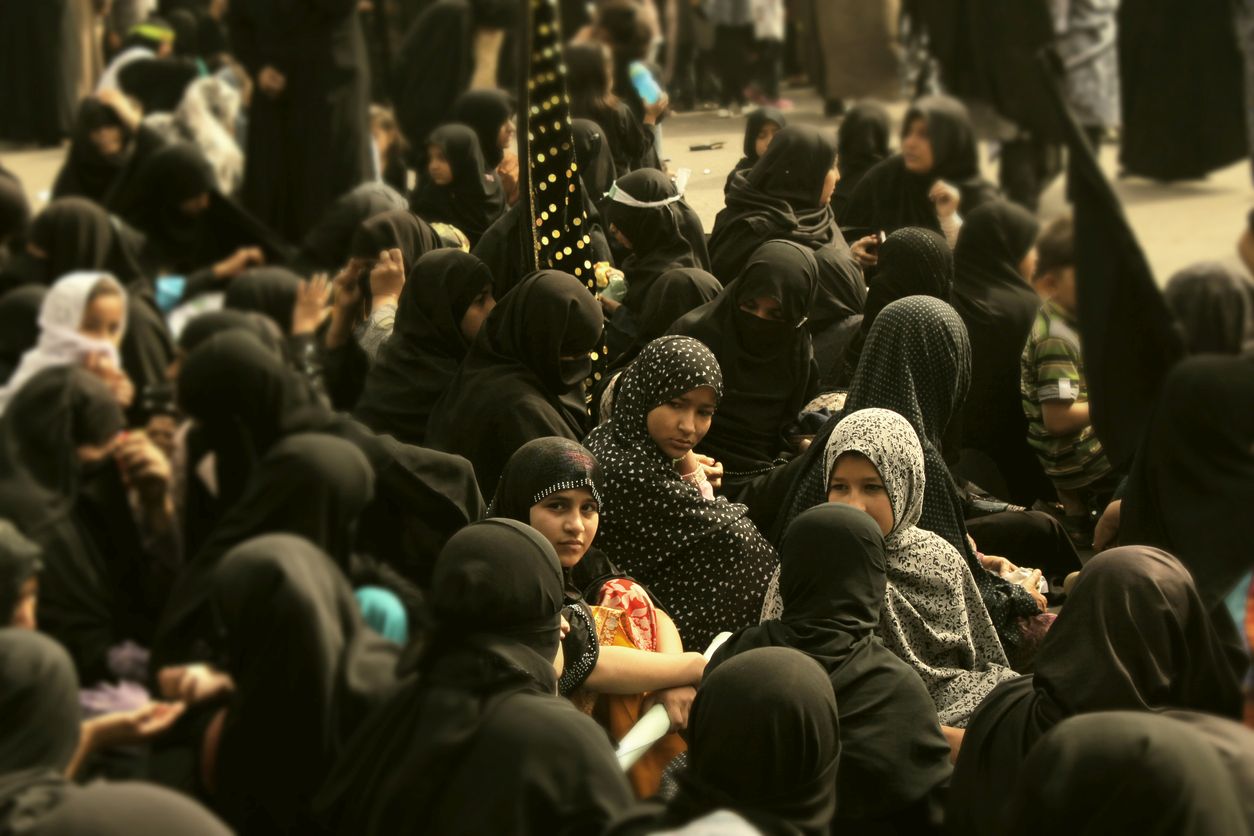 Women laud triple talaq bill, but it's just a beginning, say activists
In 2018, the nikah halala of Shabeena exposed the ugly face of Sharia laws in India. Divorced twice by her husband through triple talaq, Shabeena, a resident of Bareilly, was forced to perform a consummated nikaah (marriage), first with her father-in-law and later with her brother-in-law to remarry her husband.
In 2015, after putting up with years of domestic abuse, 32-year-old Z Parveen, was told by relatives that her husband had orally divorced her in her absence. Parveen, who wasn't given any maintenance by her husband now lives in Kolkata and makes kite sticks to make ends meet for her and her 13-year-old son.
In a Madhya Pradesh village, 20-year-old Saleema*, a differently abled woman was thrown out of their house by her husband in the dead of the night, because she had dozed off without his permission.
Also read: Triple talaq law, a travesty of justice, but triumph of politics 
A ray of hope
If its political undertones are kept aside for a moment, the Muslim Women (Protection of Rights on Marriage) Bill, 2019 – popularly known as Triple Talaq Bill – seems to be a reassuring step for many Muslim women, mostly from the poorer section of society, who have been the silent victims of misogynistic and unilateral Sharia laws that at times deny even the basic of human rights to women.
Nida Khan, a Bareilly-based social activist, herself a victim of triple talaq, calls the passage of the Bill a moral victory for Muslim women after a long fight. "Under Muslim laws the power of divorce is always in the hands of the husband. Even if a wife wants to divorce him through khula, she still needs his consent. We need laws like the Triple Talaq Bill to do away with such draconian laws," she says.
Khan, hit the headlines in 2018 after a Bareilly court declared the triple talaq given to her by her husband as invalid. Khan says she suffered a miscarriage a few months after her marriage in 2016, after being beaten up by her husband, following which she approached the police. In a petition to the Bareilly court on domestic violence against her husband, Khan says her husband divorced her in the middle of the mediation by clerics.
"My husband's family belongs to Bareilly's Dargah Aala Hazrat sect, who are staunch believers in Islamic law. They have a tradition of triple talaq in their family. I was the 15th victim. So, when I raised my voice against it, they threatened me with dire consequences and acid attacks."
Nida now runs an NGO, 'Ala Hazrat Helping Society' which works for victims of triple talaq, dowry and domestic violence.
Twenty-three-year-old Nida says the biggest relief under the new law is that it will hear the woman's side of the story. "Men often use Sharia to dodge law. In many cases of talaq-e-biddat, the man after orally divorcing, denies it in front of the qazi (cleric), but later asks her to leave the house. The woman, who is rendered homeless, cannot move on, as she is separated from her husband but not divorced under Sharia laws. The man on the other hand can remarry and start life afresh," she says.
In many cases, even if the talaq is final, the woman isn't allowed to move on. One such example is Arshi Salim, a resident of Richa village in Bhuta block of Uttar Pradesh who was thrown out of her house along with her two-year-old son in 2015 by her husband after she protested against his demands for a car as dowry. "He gave talaq when he was drunk. When I spoke to his mother about this, she asked me to perform a halala with her younger son. I refused and was asked to leave the next day," she says. Salim, who remarried four years later, alleges her former husband's family took away her son while she was taking him to a pharmacy in 2018. "A Sharia court was called in Baheri, where my former husband lived and I was asked to spend 15 days each with both husbands to get my child's custody. They wanted my halala at any cost, but I didn't give in," she says.  Salim is now fighting for the custody of her child in a Bareilly court.
Salim hopes the new law will ensure that many women like her are spared similar agonies in future.
Also read: President gives assent to triple talaq bill
Why it took so long
Triple talaq is just one of the many woes Muslim women face, and the new law is just the beginning of a journey of emancipation for the community, says Sharifa Khanam, a Pudukkottai-based women's rights activist and founder of STEPS Women's Development Organization.  Khanam, who has been working for the rights of Muslim women for the past 15 years, says while the voices of Muslim women were always muffled by patriarchal laws, their rights were often brushed aside, under the pretext of tradition.
"I have often seen people cite the examples of triple talaq, polygamy and purdah (veil), and assume that Muslim society is misogynous in its approach, a reality which cannot be helped. However, in reality Islam gives the same importance to women as it gives to men. Even dowry is prohibited under Islam. The irony is the men who pay ₹5,000 meher (a payment made to the bride by the groom at the time of wedding), in deference to Sharia laws, break the same law when they demand a dowry of ₹50,000," she says.
Khanam, however, rues that political agenda and fear of losing the vote bank of Muslim men keep governments from addressing the issue of the women in the community, although the problems ailing them are conspicuous from the beginning.
"Political parties are aware of the problems of Muslim women, but don't want to lose their vote bank by annoying Muslim men. Take the example of the Kerala chief minister Pinarayi Vijayan. He supports women's entry to Sabarimala, but was opposed the Triple Talaq bill," she adds.
"Go to any Muslim locality in Tamil Nadu and you will see women struggling with health issues, dowry torture, maintenance and even basic needs. They have no voice. Those facing domestic violence can't go to police for help. If they do, they are excommunicated. We need more laws to liberate them from such bondages. We need Muslim women boards both on the national and state levels to ensure that Muslim women get their due rights," she says.
Need of the hour
Nida Khan, says the next step should be to abolish the practice of nikah halala and polygamy in Muslim society.
"For this, India needs a comprehensive Muslim family law, like you have the Hindu Marriage Act, which can regulate all aspects of marriage and divorce – age of marriage, polygamy, inheritance of women etc. Parliament should pass a law based on the Quran but confirming to constitutional norms," says Zakia Soman, co-founder of All India Muslim Mahila Andolan, a co-petitioner of the Triple Talaq Bill.
Zakia says it is high time the Quran was read from the woman's perspective. "Firstly, because it is written in a foreign language and interpreted by men. What they have missed out are the fundamental principles in Quran, which speak of justice, kindness, compassion and most importantly gender equality," she adds.
In view of the poverty and high illiteracy rate in the Muslim community in India, barring a few South Indian states, Soman says it would need awareness and understanding of law for it to be assimilated and implemented in its true letter and spirit.
(*Names of some of the triple talaq victims have been changed to protect their identity)