For Mallikarjun Murthy*, a retired government official, a will always meant some complex legal document that is often at the centre of family dramas in old movies. Succession rights and property distribution were something that always concern others while he was, somehow, insulated from these repugnant duties.
All that has changed now, thanks to a rethink over life's priorities triggered by the coronavirus scare. What was once an unpleasant, distant and impersonal task has now acquired a sense of urgency and topped the 'must do' list.
Related news: Southern states fare better in handling lockdown impact: Study

Advertisement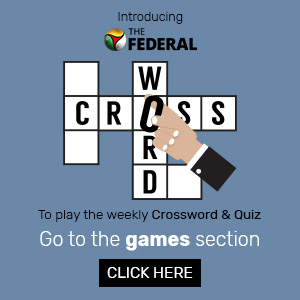 Murthy is not alone to have undergone this life-altering experience. There has been a sudden spurt in the interest shown by people to draw up their will of succession during the lockdown period.
"Both my children are in the United States and I am alone here. One of the first things I did during this lockdown was to consult a lawyer to find out the procedure for making a will," said Murthy.
Growing awareness
Senior advocates in the city are flooded with requests from people wanting to prepare wills and decide about distribution of their movable and immovable properties.
"I have drafted 18 wills of succession since March 23. Compare this with the one-odd client I used to get once in two to three months asking for drafting of a will and you see the sudden spike in just a matter of a few days, particularly after the lockdown," Abhishekh Patwari, a senior lawyer based in Hyderabad, told The Federal.
Over 30 couples, mostly those whose children live abroad, have consulted him for guidance in the last two weeks.
Related news: 548 million people to battle poverty post-coronavirus: Report

Mohammad Imran Khan, a legal expert and a government pleader at the High Court in Hyderabad for the last 30 years, said that the coronavirus fear has made people sit up and seriously consider drawing up their will of succession.
"May be due to our culture or social conditioning, the people are generally hesitant to talk about succession rights. Of late, there have been number of queries on how to prepare a will," Khan said.
Evan as the growing public awareness over preparing wills is a positive development, the legal experts warned that the decisions about handing over property rights should not be driven by panic. "These decisions should be taken in a cool, calm and calculated manner," Patwari said.
Fear factor
There is a sense of urgency among people to "settle things", should they face a situation where they will end up in the isolation ward.
"The rumours and misinformation doing rounds in WhatsApp circles have triggered unnecessary fear among the people," Patwari said.
"There were people who believed that once they are infected and get into quarantine or isolation, all they had was 14 days of life on this planet. It was this fear factor that made them believe that it was the end of the world for them, and thus the need to draft will of succession," he said, pointing out that some of the clients in the initial stages were even hysterical.
Related news: India's malaria is 'helping' nations combat COVID-19: Know how

Khan, who is also handling several calls seeking help in drafting wills post coronavirus breakout, said the images that people saw emerging from the US, particularly New York, and from other countries like Italy and Spain, were wake-up calls of sorts for many Indians.
"I think before coronavirus broke out, people took life for granted, thought that it was eternal. The death and suffering around the world is akin to holding a mirror in front of them, showing them the end of life. There is a sense of doom among the people who called me up, and wanted to set their affairs right, leaving no loose ends," Patwari said.
Some of the clients who sought assistance were parents of NRIs settled abroad. "Most of them want their wills drawn up or modified to liquidate properties that they hold, after their death, and the amount deposited in a single bank account by a designated executor. This is essentially to facilitate hassle-free division of wealth in cash among the offsprings," the advocate said.
Middle class folk
Patwari said that most clients approaching the lawyers belong to middle-class income backgrounds, who are nearing the age of retirement.
"They are middle class families, mostly in the 45-60 age group. Some of them are techies settled here who want their ancestral properties in their home towns to be disposed of since they own properties here with one of their parents living with them. There are some armed forces personnel too, and in their case, it has been more of a domino effect. One person tells the other he has drawn up a will, setting off a chain reaction," he explained.
Related news: 'Time travel' to a post-COVID-19 society may hold many surprises

The people must realise that making a will need not necessarily be done on the death-bed, in true filmi style.
"Hysteria should not be a catalyst for anyone to draw up a will. Unfortunately, that is what is happening now, and one can only hope that drawing up a will becomes a routine exercise for all age groups in future," Patwari said.
Will is no rocket science
A plain sheet of paper, a pen and two witnesses! That is the only requirement for a person to draw up a will of succession. And technically, you don't even need a lawyer to draft a will if you follow a simple format of seven parameters.
Most people are unaware that you don't require a stamp paper, nor do you need to register a will of succession. A plain white paper will do and most importantly, two witnesses outside the family to attest the will of succession
There are seven steps to be followed to make a valid will:
Step 1: Start with self-introduction "I, xyz…"
Step 2: Describe the immediate heirs — parents, spouse, children and grandchildren, followed by others like any relative, employee or friend (if one wants to include them as beneficiaries).
Step 3: List out the assets, including immovables like property and movables (sometimes these could also include precious collections of watches, pens, vehicles etc).
Step 4: List out what is to be given to whom and these should be listed out specifically.
Related news: The bad, the worse and the worst: Where India is headed on COVID graph

Step 5: State that you reserve the right to cancel or modify the will during your lifetime
Step 6: State that you are executing the will in full senses and then affix signature
Step 7: Two witnesses, from outside the family, should sign the paper after seeing the testator put his or her signature
Getting the will registered is not a mandatory requirement. Banks consider wills more favourably if they are registered, but it is a misconception that a will has to be registered for it to be valid.
If an unregistered will is challenged, the onus to prove its authenticity will be on the beneficiary/beneficiaries. On the other hand, if a dispute arises over a registered will, the person challenging the authenticity will have to prove that it is not genuine.
Shortest will
The shortest valid will of succession in the world comprises just three words.
Herr Karl Tausch, a resident of Langen, Hessen in West Germany, decided to be ultra-crisp with his will. In his will dated January 19, 1967, and written in Czech, Karl merely mentioned "Vse Zene" which translates into "All to wife."
The will was held valid.
*name changed
Related news: Explained: India's fight against coronavirus in five charts