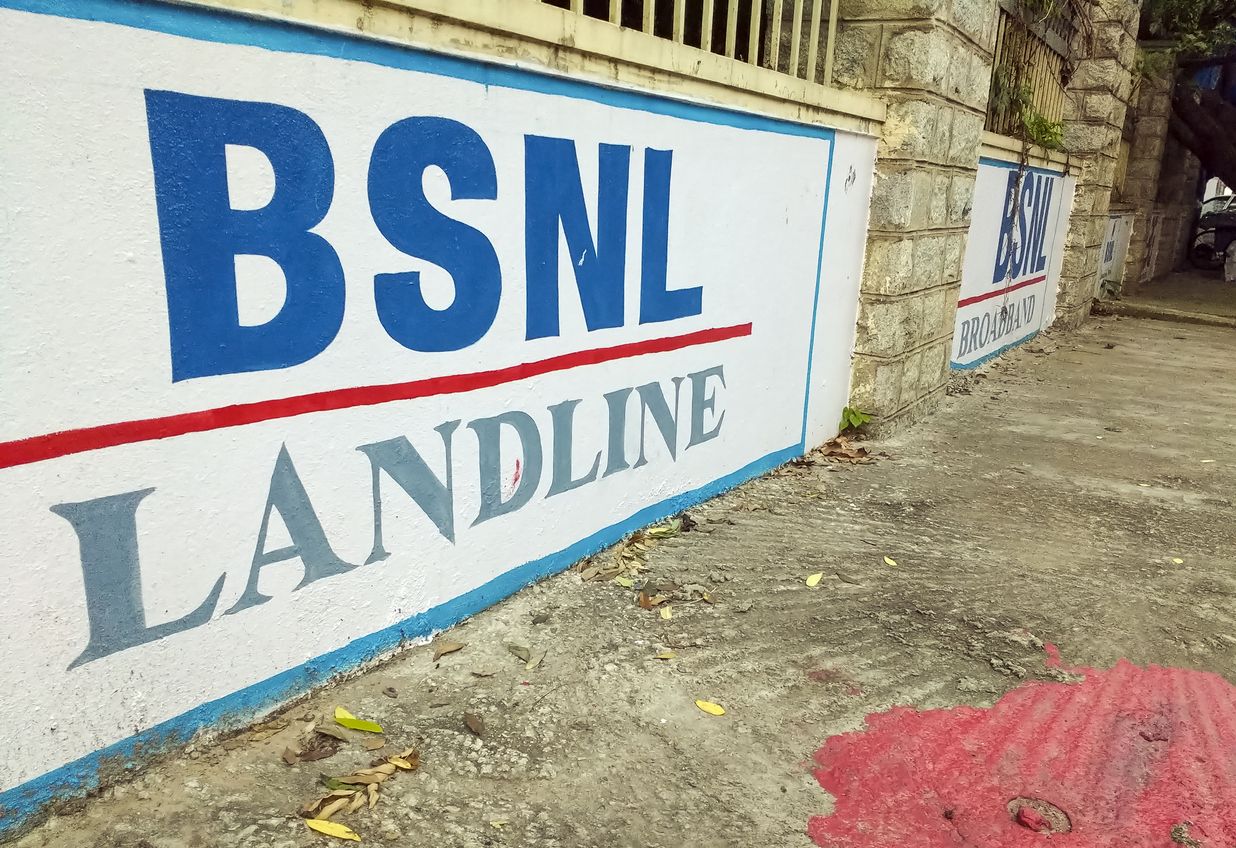 Why Centre's bid to resuscitate ailing BSNL, MTNL may go in vain
If the government believes that the two loss-making telecom PSUs, BSNL and MTNL, can be revived by merely throwing thousands of crores more of taxpayers' money at the problem, it is obviously living in la-la land.
If the government believes that the two loss-making telecom PSUs, BSNL and MTNL, can be revived by merely throwing thousands of crores more of taxpayers' money at the problem, it is obviously living in la-la land. After months of pondering, the Union cabinet approved a revival plan on Wednesday (October 23).
This plan involves administrative allotment of 4G spectrum, debt restructuring through bonds backed by a sovereign guarantee, reducing employee costs through VRS, monetisation of assets and the merger of BSNL with MTNL. With nearly two lakh people employed by the two PSUs, the government obviously believes they are too big to fail or to be shuttered and instead need a helping hand. But should perpetual loss-makers, trying and failing to perform in a tough-as-nails telecom market, be kept alive by using more public money?
Also read | Cabinet announces merger of MTNL, BSNL, hikes MSP for wheat 
All the elements of the proposed revival plan require large amounts of public money. The 4G spectrum purchase will be funded by the government through capital infusion of ₹20,140 crore as well as the GST amount of ₹3,674 crore; the two PSUs will also raise long-term bonds of ₹15,000 crore with a sovereign guarantee; at least another ₹17,169 crore will be spent by the government in offering VRS to the employees. On their part, BSNL and MTNL are expected to raise resources through monetizing land and other assets. Some reports have put this expected realization at close to ₹40,000 crore.
But BSNL and MTNL are operating in what is essentially now a service industry and there seems to be no plan afoot to focus on improving the service standards of the revived, merged entity. There has been no talk of professionalising the top management, for one. Also, the government's intent to offer 4G spectrum at administrative prices makes it a clear case of distorting an otherwise free market, since all other private telecom companies have had to bid for and pay exorbitant prices for acquiring this spectrum. When inefficient PSUs are offered a scarce resource like spectrum at throwaway prices, how will the telecom sector survive?
Also read | Govt insistence on BSNL/MTNL revival flies in face of Air India logic 
Anyway, how the two telecom PSUs have been a drain on the exchequer for long is evident from their financials. Both have been reporting losses for at least nine years and in the last few years, they have been among the top five loss-making central PSUs. The two reported a combined net loss of well over ₹17,000 crore in 2018-19. Total debt on the books of BSNL and MTNL was over ₹65,000 crore till 2017-18.
The two account for less than 10% share of India's telecom market, which is dominated by private players.
In fact, the telecom market itself has been in a churn since Reliance Jio Infocomm entered it three years back with freebies and unprecedented data offerings. This has ensured a rapid consolidation among incumbents – from nearly a dozen players earlier, cut-throat competition, mounting debt and ultra-low tariffs have meant that only three strong players now remained in the market besides the two PSUs. In this scenario, the government's plan to assist the two loss-makers in further survival is bad economics.
The decision to retain and merge the two telecom PSUs remains an abiding mystery also for another reason: the Modi government, in its second avatar, clearly wants to exit the business of flying by selling off Air India. Plans for sale of Air India, which is wholly owned by the government and has been posting losses for at least a decade now, are underway. The airline has never posted a net profit since the ill-fated merger in 2007-2008.
The logic for pressing ahead with Air India's disinvestment now is that the domestic airline business is dominated by private airlines, and Air India has been pushed lower down the pecking order and continues to pile on losses. In the case of Air India, the government has finally set aside concerns of security and of connectivity to the hinterland suffering, if the industry is left exclusively to private players.
But in the case of telecom, all these arguments do not seem to apply. The government wants to revive the ailing telecom PSUs and is ironically proposing to also merge the two. It seems the disastrous consequences of merging the erstwhile Air India and Indian Airlines into the present entity have either been forgotten or ignored.
Some reports have suggested that the mega revival plan and the proposed merger of the two loss-makers is a precursor to the government selling off the merged entity. If after spending thousands of crores of public money, the two PSUs can be sold off, that would be a nice denouement.