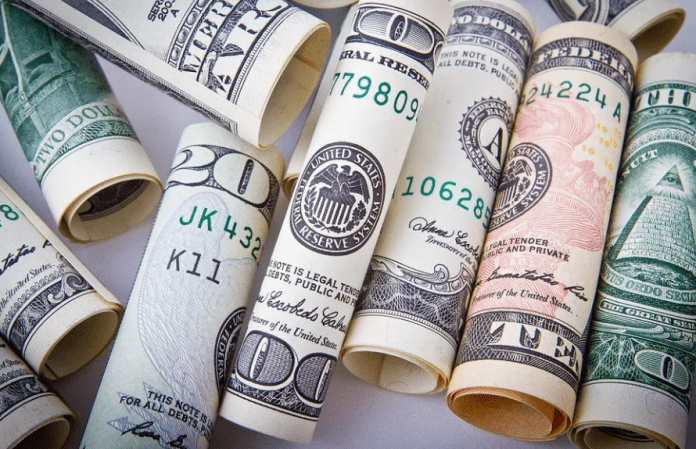 The 180 days of Amit Shah in the Union Home Ministry have witnessed an aggressive review of foreign funding to non-governmental organisations engaged in proselytization or propagation of religious ideals. The home ministry, which had set up an internal multi-purpose committee to review each and every NGO in the country, recently cancelled the FCRA (Foreign Contribution Regulation Act) licences of 1,546.
Licences of the NGOs were scrapped due to their failure in submitting the annual income and expenditure statement on foreign funding.
Interestingly 458 of the NGOs, whose licences were scrapped for major violations in the submission of activities, are based out of Tamil Nadu. Most of them who were working to spread the message of prosperity and religious peace were receiving funds from foreign countries for decades. Some of them were also associated with evangelist organisations.
Advertisement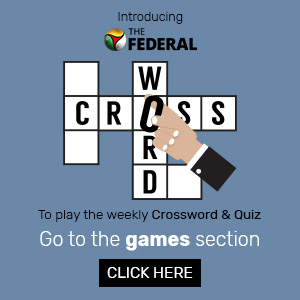 Tamil Nadu was found to have the highest number of NGOs, followed by Uttar Pradesh, Andhra Pradesh, Bihar and Telangana.
The crackdown
Home ministry sources say Shah ordered a review after initial reports showed that Uttar Pradesh and Tamil Nadu were receiving massive funds under FCRA. Ministry sources say the government had definite information that the funds were misused and diverted for proselytization purposes.
"The FCRA licences of these NGOs were revoked for failing to file annual returns despite repeated notices and mandatory legal requirements," said a home ministry official.
Sanctions made during the UPA regime were also scrutinised during the reviews, said home ministry sources. During the rallies ahead of the 2014 2019 Lok Sabha elections, Modi and Amit Shah have been zeroing on such misuse of funds which were trained against Hinduism. There were poll rally speeches which reflected the BJP and the RSS poll agenda. Shah's order for an inquiry was just an extension of the poll agenda.
The home ministry recently introduced a second amendment to the 2011 Foreign Contribution (Regulation) Rules (FCRR), making it mandatory for all office bearers of NGOs to file affidavits declaring that they have not been involved in religious conversion or have been prosecuted in communal riot cases. Sources say, the RSS had a prominent role to play in goading the BJP-led government in taking defaulters to task and that FCRA was the main focus during meetings between the RSS and BJP leadership. The government was also tipped off on the channelling of funds from foreign sources for conversions in India, by local units of BJP.
Teesta Setalvad, a Gujarat-based activist was slapped with a CBI probe on charges of receiving foreign funds from Ford Foundation, after which her Sabrang Trust's licence was cancelled. The licence of Lawyers Collective, an initiative of senior lawyer and former ASG Indira Jaising's was also scrapped. Compassion International and Advantage India also lost their FCRA licences.
Enforcement Directorate (ED) conducted the recent raids on the offices of Amnesty International India Private Limited, after Shah wrote to the Union Ministry of Finance and summoned ED to conduct regular reviews.
The home ministry has also integrated 59 nationalised banks for NGOs to open bank accounts using public financial management system.
In its latest cancellation order, the home ministry suspended licences of Kadva Patidar Kuldevi Shree Umiya Mataji Sansthan, Anjuman Education Trust, Shree Krishna Gau Trust and Young Men's Christian Association, among others, in Gujarat. In Delhi, Centre for Public Affairs and Mohan Dai Oswal Cancer Treatment & Research Foundation among others lost their licences.
Queer case of Tamil Nadu
But what led to the delay in submission of activities by NGOs?
With as many as 458 NGOs losing their licence in Tamil Nadu alone, the organisations with whom The Federal spoke to said that there were practical problems in filing the activities during 2017-2018 period.
NGO Goodwill Hands, whose FCRA licence was also cancelled said the Union government's sudden change in the process of document submission led to their delay. "Earlier, we used to submit the documents directly through a web portal which just asks for the licence number. But, in the late 2017, the Union government introduced some changes and made it compulsory to punch in the NGOs Darpan Identity number. To get the Darpan Identity number, we are supposed to link our Aadhaar Card with our individual Pan Card as well as with the Pan Card of the NGO. Initially, the portal didn't support linking of the two PAN cards with one Aadhar, which delayed our submission," says R Ramalingam, the secretary of the NGO.
However, in March 2018, the Union government announced that the Darpan number was not mandatory to file documents. "But, we received the message only after the deadline of March 31 had passed. Following this, we attempted to file the activities, but were faced with a new problem. Those filing the activity details after the deadline were asked to pay a penalty. The portal has options for payment (of fines) only through debit or credit cards and an NGO doesn't have any cards. NGOs like us carry out transactions only through cheques or NEFT transactions," Ramalingam rues.
The president of another Tamil Nadu based NGO, who didn't want to be named, says the linking of Aadhar with Pan Card has been problematic in Tamil Nadu because of inconsistent usage of initials in a person's name.  "In other states, a person's name on his Aadhaar and Pan card would be the same. But, in Tamil Nadu, a person's name is followed by his father's name on the Aadhar card, says Sreenivasan Ramachandran, while the name changes to S Ramachandran on his Pan Card," he rues.
S Saravanan, vice president of Youth Awareness and Rural Development Society, however, rejects the allegations. "We are supposed to submit our activities every year and if we don't submit, it would automatically get cancelled. Due to some practical difficulties, we were not able to submit it for 2017-18 on time. But, we have submitted it till March 2019 before the stipulated time and we are yet to get a reply from the Union government," he adds.