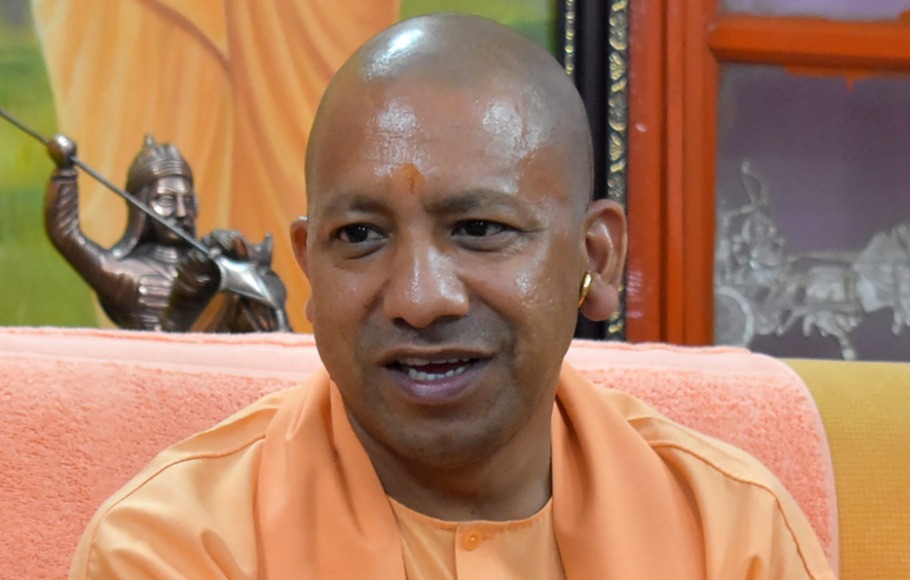 UP Brahmins feel 'alienated, insecure' under Yogi Adityanath's rule
BJP's traditional vote bank – the Brahmin community – is upset with the Yogi Adityanath government in Uttar Pradesh. More than three years after the saffron party raised its flag in the country's biggest and most significant electoral battlefield, Brahmins still feel alienated and insecure.
BJP's traditional vote bank – the Brahmin community – is upset with the Yogi Adityanath government in Uttar Pradesh. More than three years after the saffron party raised its flag in the country's biggest and most significant electoral battlefield, Brahmins still feel alienated and insecure.
The discontent is palpable since a Brahmin MLA from BJP, Devmani Tripathi, raised an array of questions in the state assembly, which has left the ruling establishment thinking.
The Lambhua MLA asked 5 pertinent questions –
In more than three years of the BJP rule in UP, how many Brahmins have been murdered?
Of there murders, how many accused have been arrested?
What is the strategy of the government in providing security to Brahmins?
In these circumstances, will the state government give priority to Brahmins in distributing arms licences?
In the past, how many Brahmins have applied for arms licences and how many have succeeded in getting them?
Cong loss is BJP's gain
Uttar Pradesh has about 12 per cent Brahmin population – a number not big enough to be considered by any party as a very significant vote bank. Earlier, the community used to be loyal to Congress, but slowly switched loyalties to other parties as the Congress weakened in Uttar Pradesh.
There were many more factors that led to the alienation of Brahmin voters from the Congress: Implementation of Mandal Commission, OBC reservations in government jobs, aggressive assertion of Dalits and OBCs in the society and the political rise of leaders like Kanshiram and Mulayam Singh Yadav.
Related news: Law and disorder: How Yogi raj pushed UP deeper into hellhole
With the slogan "SarvajanHitaye – SarvajanSukhaye" (interest and happiness of all) BSP supremo Mayawati juggled in social engineering and gave importance to Brahmins when she came to power in the state in 2007. Akhilesh Yadav of the Samajwadi Party also tried to please the priestly class during his tenure as chief minister between 2012 and 2017.
The BJP, however, has been the biggest beneficiary of Congress' loss. A post-poll survey of CSDS-Lokniti says that more than 80% Brahmins voted for BJP in 2019 general elections – a continuation of pattern which started in 2014. The community continued its support to the BJP in 2017 UP state elections which brought Yogi Adityanath to power.
Vikas Dubey & Vijay Mishra factors
The aftermath of police encounter of gangster Vikas Dubey has had serious implications in the politics of Uttar Pradesh, especially in relation to the Brahmin society. Though most Brahmins do not stand for Vikas Dubey or against his gunning down, the subsequent "police encounter" of 84 Brahmins is indeed a cause for concern.
Bhaskar Dubey, national spokesperson of Akhil Bhartiya Brahmin Ekta Parishad, says that be it Vikas Dubey or any other notorious criminal or mafia don, law should be equal for all. "Mafia dons belonging to other communities are roaming freely and persons from one community are being targeted," he said.
Related news: Won't discriminate as CM, but as Hindu, won't attend mosque inauguration: Yogi
Bhaskar Dubey said that in the aftermath of Vikas Dubey's encounter, 84 young boys and youth from the Brahmin community, against whom not a single FIR was registered, have been gunned down in police encounters. "Brahmins in the state had voted for the BJP hoping for safety and security of all, without discrimination of caste, creed and community," he added.
The arrest of Vijay Mishra, MLA from Gyanpur from NISHAD party, who was once said to be close to the Yogi Adityanath government, has snowballed into another controversy. Arrested in connection with 73 criminal cases, Mishra has alleged that there is a mafia government in power in the state. Vijay Mishra claimed that the Chief Minister, mafia dons Sushil Singh and Vinit Singh, along with Ballia MP Virendra Singh Mast could get him killed any day.
'Woo Brahmin' politics starts again
BSP supremo Mayawati, who came to power in Uttar Pradesh in 2007 promising progress and safety of all communities, tweeted soon after the Vikas Dubey encounter: "The government should not do any such work that would make the Brahmin community feel scared, terrorized and insecure." It is believed that BSP is keen to bring back all prominent Brahmin leaders who had quit the party earlier.
The Congress, also eyeing the Brahmin voters, has swung into action. Senior Congress leader Jitin Prasada, under the banner of Brahmin Chetna Parishad, has started a programme called 'Brahm Chetna Samwad', to woo the Brahmin community.
Akhilesh Yadav's Samajwadi Party too is aware that this could be an opportune time to win back the Brahmin voters. Two of his former ministers from the Brahmin community, Akhilesh Mishra and Pawan Pande, along with some other leaders of the community, have started efforts to rope in Brahmins.
BJP claims total support
BJP leaders, however, differ about ignoring the Brahmins. They say this (Brahmin alienation) is just a media creation and nothing of this sort happens in reality. On the condition of anonymity, a BJP leader told The Federal that once upon a time the Chief Secretary, the Director General of Police and the Additional Chief Secretary (Home) were all Brahmins. Allegations of step motherly treatment to this community are baseless, he said.
Brahmins in the political history of Uttar Pradesh
Brahmins, though just 12 per cent of the population of the state, have had their clout in the society since long. The first chief minister of the state, Govind Ballabh Pant was a Brahmin. Not only Pant, Kamlapati Tripathi, Sripati Miishra and Narayan Dutt Tiwari have been other tall Brahmin figures who went on to become chief minister of the state. In fact, Narayan Dutt Tiwari has had three stints as chief minister of the state.
Over three decades of wait for CM's post
Since then, it has been 31 years since Uttar Pradesh has not got a Brahmin chief minister, but this community has not been completely without power in these three decades.
At present, there is a simmering discontentment within this community and the Brahmins are seething with indignation. It is time for the political establishment to douse this fire before it engulfs them all.
Discontent among masses
Vivek Tiwari, the owner of a travel agency and a resident of Greater Noida, says "Brahmins in U.P. are living a fearful life. Be it the Vivek Tiwari killing of Lucknow or the Vikas Dubey encounter, it seems that Brahmins in the state are being intentionally and fearlessly targeted."
Anil Shukla, a research scholar from Lucknow said, "Of the 79,000 vacancies for teachers in the state, one particular community seems to have got clear preference and Brahmins have been pushed out. This is the reason that the matter is pending in the Allahabad High Court. Several accused in this case are in jail but the state government instead of cancelling the whole process is preparing to go to Supreme Court."
(The writer is Editor-in-Chief of www.indianpsu.com)