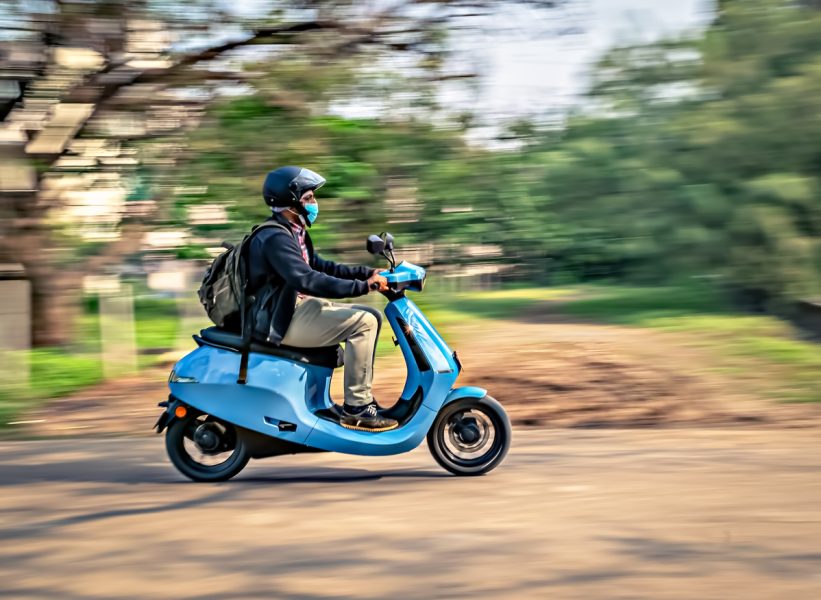 Reduction in EV subsidies threatens industry progress and hinders new players
The recent reduction in subsidies for electric two-wheeler manufacturers has neutralised the gains so far made by the industry, potentially creating barriers for new players.
This decision goes against the milestones set by the Government to steer two-wheeler vehicle manufacturers away from gasoline-based engines and towards more sustainable options. On May 19, the Government reduced the subsidy amount for electric two-wheelers from 40 per cent to 15 per cent of the ex-factory price, effective from June, leaving the entire industry in a precarious position.
The recent reduction in subsidies for electric two-wheelers in India has far-reaching consequences beyond the industry. For example, customers who were previously eligible for significant subsidy discounts of Rs 50,000– Rs 60,000 on popular electric scooters like the Ola S1 Pro, Ather 450X, and TVS Motor's iQube will now only receive a discount of Rs 22,500. This drastic reduction in subsidies impacts the affordability of electric two-wheelers and poses a significant challenge to achieving lower emissions targets through increased EV penetration.
Also Read: TVS, Ather, Ola hike prices of electric two-wheelers as new subsidy norms kick in
ICRA, a leading credit rating agency, has revised its estimate of electric two-wheeler penetration for FY25 to 10 per cent-12 per cent from the previous projection of 13 per cent-15 per cent. While the target for FY30 remains unchanged at 30 per cent, the reduced subsidies may impede the industry's progress in the short term. Electric vehicles account for approximately 5 per cent of overall two-wheeler sales.
The FAME (Faster Adoption and Manufacturing of Electric (and Hybrid) Vehicles in India)-2 scheme, which was launched on April 1, 2019, and originally slated to be completed by March 2022 but has been extended until March 2024, aimed to support the adoption of electric vehicles in India. The Government had allocated a substantial budget of Rs 10,000 crore for subsidies under this scheme, with the goal of promoting the production and sales of electric two-wheelers, electric rickshaws, electric four-wheelers, hybrid four-wheelers, e-buses, and charging stations. The initial subsidy for electric two-wheelers was set at Rs 10,000 per kWh of battery capacity, which was later increased to Rs 15,000 per kWh.
In 2021, the Government increased the incentive on electric two-wheelers to Rs 15,000 per kWh with a maximum cap of 40 per cent of the cost of the two-wheeler, whichever was lower. Two years later, the subsidy has been reduced to 15 per cent as the Government believes this move will help distribute the subsidy to more two-wheeler vehicles. It expects over 10 lakh electric two-wheelers can be supported by FAME II until February 2024.
What this claim does not take into account is that there will be an immediate impact on the on-road price of electric two-wheelers, expected to increase by nearly 40 per cent – 50 per cent which again, the Government believes will be a short-term impact. Furthermore, this argument does not hold water as the manufacturers know that easier and faster adoption of electric vehicles is possible only if more significant upfront incentives are given out.
As per earlier projections, the Indian electric two-wheeler market size stood at $890 million in 2022 and is expected to reach $6 billion by 2030 growing at a rate of 27 per cent – 30 per cent. But these figures may change post-reduction in subsidies.
Also Read: 35-40 countries, including Japan, in talks with India to adopt UPI: RBI official
However, the reduction in subsidies now threatens to reverse the progress made and undermine the affordability of electric two-wheelers.
The reduction in subsidies affects the viability of smaller players in the industry and contradicts the Government's efforts to shift towards cleaner and more sustainable transportation options. It is particularly concerning for new entrants who were banking on these subsidies to compete in the market. Moreover, by increasing the cost of electric two-wheelers by 30 per cent-40 per cent, the reduction in subsidies places a significant burden on consumers, making it more challenging to convince them to transition from internal combustion engine (ICE) vehicles to electric ones.
The Government's other initiatives, such as the PLI (Production Linked Incentive) scheme, Make-in-India, and push towards localisation, will only partially benefit if electric two-wheeler prices rise significantly and dampen demand. While there is an understanding among some customers of the total cost of ownership (TCO) advantage of electric two-wheelers compared to their ICE counterparts, many middle-class customers are deterred by the higher initial premium, even if they expect savings in the long run.
It is worth considering the examples set by countries like China, the United States, and various European nations that have provided far greater subsidies to promote the adoption of electric vehicles. Comparatively, the subsidies offered by the Indian Government seem insufficient. Moreover, the inconsistent policy decisions and rapidly changing landscape make it difficult for the industry to plan and invest with confidence.
Also Read: GST collection rises 12% to Rs 1.57 lakh-crore in May
To ensure the EV industry's sustained growth, the Government must extend the FAME subsidies until electric vehicle penetration reaches a significant level, such as 8 per cent-10 per cent. This would provide stability and encourage more players to enter the market, fostering healthy competition and innovation. Furthermore, reducing import dependency and building a robust, localised EV ecosystem should be a priority. While manufacturing cells for batteries requires significant capital investment and a global supply chain, steps should be taken to localise cell supply in India by 2030.
The Government's approval of the PLI Scheme for Advanced Chemistry Cell (ACC) Battery Storage and other initiatives in the automotive sector and FAME is commendable. These measures have the potential to leapfrog India's transportation system from traditional fossil fuel-based vehicles to a cleaner, more sustainable EV-based system. However, they must be accompanied by consistent and supportive policies that ensure the affordability and accessibility of electric two-wheelers.
What is clearly visible is that there is a growing mistrust between the Government and the electric two-wheeler industry. The Government has been coming down on certain manufacturers who have allegedly violated the localisation norms to claim subsidy under the Rs 10,000 crore FAME scheme. At the same time, the EV manufacturers believe that the Government lured new players into the industry by giving huge incentives only to reduce the subsidies a few years later.
India's ambitious plans for the EV industry, including the estimated growth in Li-ion battery demand and the drive towards self-reliance, demonstrate the country's potential to become a global leader in clean and sustainable transportation. However, this vision can only be realised by maintaining a favourable policy environment, incentivising domestic manufacturing, and providing long-term support to the industry.
Also Read: Air India to reinstate three more weekly flights to US this month
The Government must make strategic decisions that foster innovation, incentivise local manufacturing, and ensure the long-term sustainability of the EV industry.
A well-calibrated approach, taking into account the industry's needs and the country's aspirations, will pave the way for a successful transition to electric mobility and secure India's position as a leader in the global EV market.