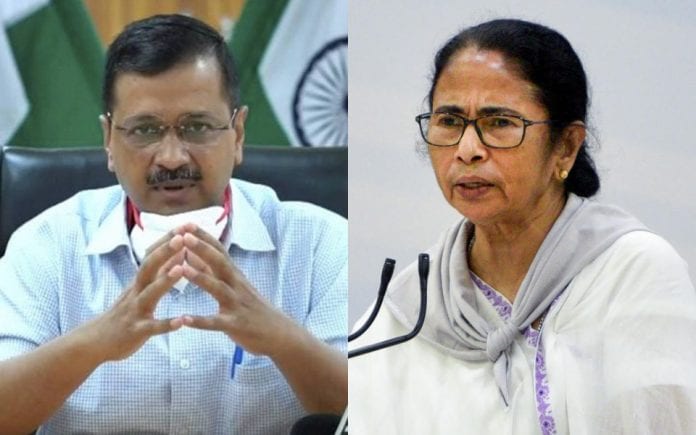 Delhi Chief Minister Arvind Kejriwal on Tuesday (June 10) said Lieutenant Governor Anil Baijal's decision overruling his own government's order to reserve hospitals only for residents of Delhi and test only symptomatic patients for COVID-19, would be followed in "letter and spirit".
Stating that this was "not the time for politics or disagreements", Kejriwal said during an online press briefing on Wednesday (June 10) that they would follow the orders of the Lieutenant Governor.
"We won 62 seats in the Delhi election. The Centre has decided and this is not the time to differ. Whatever the Centre has decided and the Lt Governor has ordered, that will be implemented. There will be no dispute or debate on this," NDTV quoted Kejriwal as saying a day after he tested negative for COVID-19.
Advertisement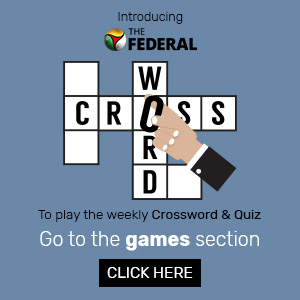 "If political parties keep fighting, corona will win. The entire country has to be united in its fight. You cannot even imagine the crisis we are in," he added.
Baijal, who represents the Centre, had on Monday (June 8) rejected the decision by the Kejriwal-led Aam Aadmi Party (AAP) government to reserve treatment by hospitals only for those who lived in Delhi. The LG's office said in a letter that "Delhi belongs to all" and that none can be denied treatment for being a non-resident of the national capital.
Related news | How a pandemic is changing the contours of politics

He also dismissed an order by the Delhi government to test only those showing symptoms of COVID-19, and said asymptomatic cases and high-risk contacts of an infected patient should also be tested.
Kejriwal also expressed concerns about the availability of medical facilities when it came to offering treatment for people irrespective of which city they were from.
However, he appeared willing to be compliant with the Centre for the time-being, highlighting that now (a pandemic) was not the time to indulge in politics.
Unfortunately, the same principles did not appear to be followed by the BJP and the Trinamool Congress, led by West Bengal Chief Minister Mamata Banerjee.
Amid the COVID crisis and the restoration work being carried out in West Bengal after Cyclone Amphan ravaged the state and destroyed the property of thousands of people, West Bengal Chief Minister Mamata Banerjee and Union Home Minister Amit Shah have locked horns, with tensions amid the two parties increasing ahead of the impending state elections next year.
Shah, while addressing a virtual rally on Tuesday, asked the people of West Bengal to give Prime Minister Narendra Modi a chance to help with the state's development, while hitting out at Banerjee, saying she would be relegated to a "political refugee" due to her opposition against the Citizenship (Amendment) Act.
"Change is needed to take Bengal ahead. People who changed the communist rule expecting development are now saying that even the communists were better than TMC. They are so upset. You gave communists 34 years and 10 years to Didi [Banerjee]. Now, give a chance to Modi…" Hindustan Times quoted Shah as saying.
"I appeal to people to give Modi a chance for corruption and violence-free Bengal… You will see an end to violence, corruption, scams, extortion, terror, infiltration, and dynasty politics," he added.
The Union Home minister also accused Banerjee of "insulting" migrant workers by referring to the Shramik Special trains operating for migrants as "corona express". He further said Banerjee's "insensitive" reference to the special trains for migrant workers would eventually seal her exit from politics.
In response to Shah's statement, Banerjee retorted saying the BJP was "hungry for votes" at a time when the state was battling COVID-19 and dealing with the aftermath of Cyclone Amphan.
The TMC also lashed out at Shah, claiming the BJP had "misplaced priorities" and was focusing on politics instead of dealing with the border standoff between Indian and Chinese military forces, helping the state tackle COVID-19, and the aftereffects of Amphan.
"COVID-19 and cyclone Amphan are our focus. But since Shah raised the issue of CAA, we need to say a few things. The rules for CAA had to be notified within six months and the duration ends this week. Now they will seek another six months' extension and revive the issue in December, which will be barely three months before the polls [in West Bengal]. They care for nothing other than votes," Hindustan Times quoted TMC spokesman Derek O'Brien as saying.
He also said the TMC-led West Bengal government was faring better than other BJP-ruled states. "According to the report of Centre for Monitoring Indian Economy, the national unemployment rate is 23.5%, while in Haryana it is 35%, in Madhya Pradesh 27%, in UP 21%, and in Karnataka 20.4%, whereas Bengal has it at 17.4%," O'Brien asserted.
With these developments, it could be said that the BJP and the TMC are indulging in competitive politics, while witnessing the ruling party focusing more on gaining votes during a pandemic, and stirring up debate over the CAA instead of paying attention to the spike in COVID-19 cases after the phased unlock from the lockdown.
Experts and the Opposition Congress have also said the lockdown in India has failed to flatten the COVID curve, and instead succeeded in flattening the economy.