Sometimes it is easy to believe that your chosen name is your destiny. Sachin Pilot and his crew of renegade Congress leaders, who were sacked from key posts in the Rajasthan government on Tuesday (July 14), may have made the mistake of taking a leap of ambition, believing it was their fate to always fly high.
Pilot became a member of parliament at 26, a minister in the Union government in his 30s, chief of the Rajasthan Congress before 40, and the state's deputy chief minister soon after he entered the 40s. Catapulted by luck, heredity and destiny, Pilot's career took off very early, and it kept soaring. Looking at his trajectory, even the farthest star appeared in his grasp. But, in politics, like in aviation, there is a point beyond which you just can't fly, unless, of course, you are ready to risk everything.
Pilot, like Icarus, took this risk when he rebelled against the Congress past week, primarily in the quest for the top post in the state politics. For the moment, his leap of ambition seems to have gone wrong, plunging him and his followers — 17 at last count — back in the direction of terra firma without the guarantee of safe landing.
Advertisement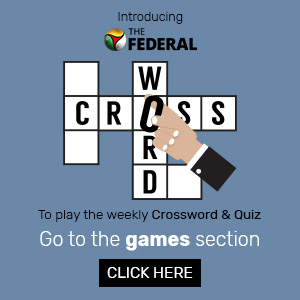 After a meeting of party legislators at a hotel on Jaipur's outskirts, the Congress sacked Pilot as chief of the Rajasthan Congress, and removed him and his two supporters from the state cabinet. Pilot and his crew have, however, not been sacked from the party.
These decisions were taken after Pilot and his supporters claimed that the Ashok Gehlot-led government has been reduced to a minority and demanded a show of strength on the floor of the assembly. For two days, the Congress implored Pilot and his followers to return to the party stable, but once it became clear that they had bolted for good, they were axed from key posts.
Gehlot's gambit implies that he wants Pilot to make the next move — either return to the Congress like a penitent or break away to wage an open war, instead of fighting from resorts and on social media. Returning to the Congress would hurt Pilot's hubris and end his career as a leader. It is ruled out completely, at least for the near future.
Related news: Sachin Pilot: A born rebel sent to battle by Ashok Gehlot's insults
What are Pilot's options then?
His followers have been talking about floating a regional front that would aim for the Gurjar, Meena and Jat voters in the state. This idea is premised on the argument that Pilot is a Gurjar, his close aides, Vishwendra Singh and Ramesh Meena, are influential Jat and Meena (a scheduled tribe) leaders of eastern Rajasthan, and together, the three will be a powerful triumvirate. This putative third front is also likely to get the support of another regional entity, the Rashtriya Loktantrik Party led by Hanuman Beniwal, a firebrand Jat leader from western Rajasthan.
A regional front may have been a viable option if elections were on the horizon. But since assembly elections are more than three years away — unless there is a mid-term poll — this option is too risky and fraught with a lot of uncertainty.
Pilot's immediate challenge would be to keep himself and his supporters in the state assembly. If he doesn't quit the Congress, he would not lose his seat, only his stature. But in case he decides to leave, under the existing law, his membership would be revoked. And unless the Gehlot government falls and the bypolls that follow are held under the baton of a friendly government, winning an election would be tough for Pilot and his supporters.
Related news: Gullible and malleable: Pilot's rebellion reveals Rahul's tragic flaws
Many of his supporters may have rebelled against the Congress believing they will force a change in leadership in the state. But they may run back to the Congress after realising that the government will survive and they may end up losing their assembly seats and seeking a re-election under Gehlot's vengeful gaze.
Pilot's other option is to join the BJP. But are they willing to accept him? And, if yes, what would be the terms and conditions?
The BJP has so far called the rebellion an internal matter of the Congress. Though there have been reports of backroom parleys between Pilot and some BJP leaders, so far, there has been no offer made to the Congress rebels to join the party. The BJP has, in fact, not even called for a floor test in Rajasthan.
Related news: In Rajasthan's horse race, there is only one jockey — Ashok Gehlot
The BJP already has a problem of plenty in Rajasthan with at least half-a-dozen aspirants for the CM's post. Over the past four years, former party chief Amit Shah has groomed several alternates to former CM Vasundhara Raje, who, on her part, is refusing to make way for others. Adding Pilot to this list of CMs-in-waiting may not be such a great idea for the BJP if he comes with a lot of terms and ambitions.
But why would Pilot go to the BJP unless he is promised something more than what he had in the Congress — deputy CM's post, three powerful ministries and the responsibility of leading the state's party unit? Unless revenge is his only motive, Pilot would be short-selling himself if he settles for anything other than the CM's chair or at least a comparable deal.
Pilot would be the winner only if the Gehlot government falls immediately, he is anointed chief minister of the next government, his supporters get powerful positions in the next dispensation, and everyone in the BJP accepts him as the new boss of state politics. Anything less than all these would remind Pilot there is more to destiny than a name.