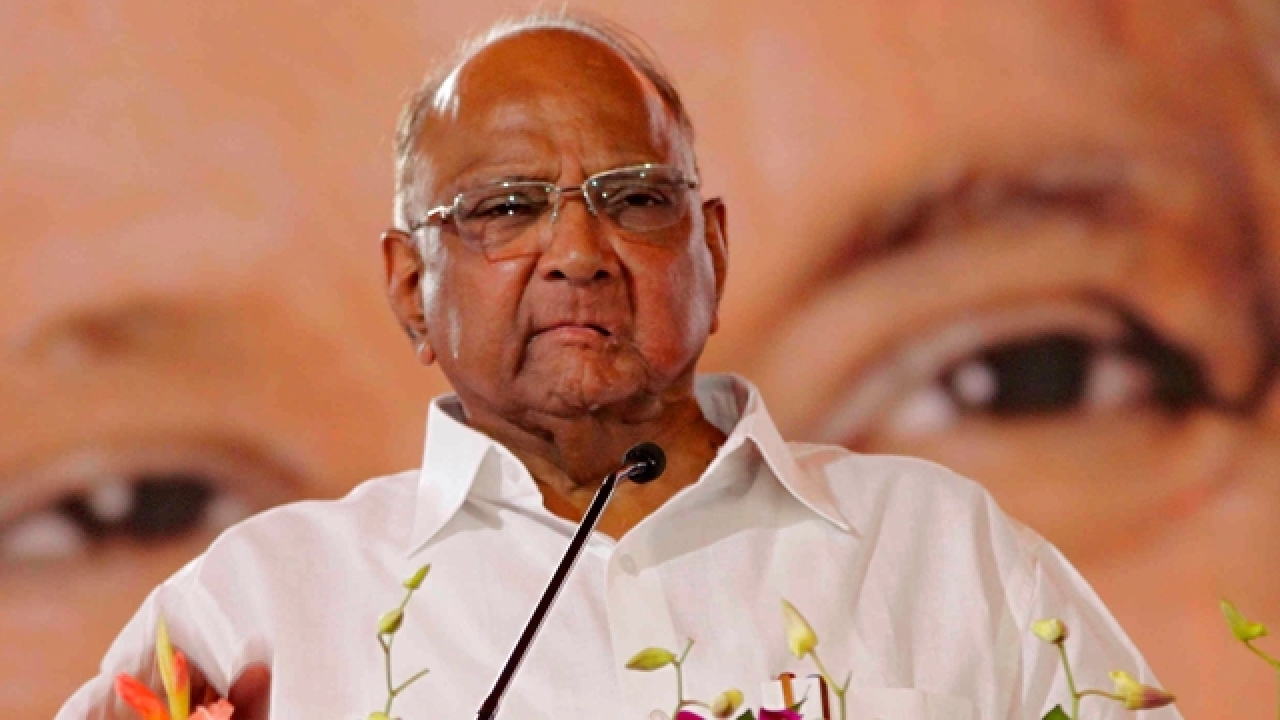 Parties, don't misunderstand Pawar, learn from his wisdom
The twin crisis of COVID-19 and the border conflict with China at Ladakh, has left political parties divided, more than ever. At a time when the country needs to be united, no leader, except Sharad Pawar, came forward to call for the closing of ranks by politicos through these trying times. Still, Pawar's plea to bring back sanity among leaders, flummoxed by the twin-crisis, has been variously interpreted not only by his peers in rival camps, but also the media.
The latter saw it as Pawar betraying a tilt towards the BJP, which could even harm the government in Maharashtra that was formed by Shiv Sena-NCP-Congress alliance in November last year.
Related News: How, when will you evict Chinese troops from Ladakh? Rahul questions PM
Far from this, Pawar was only warning against what he thought to be the politicisation of national security by warring parties; and this too when it turned into somewhat like chidings between primarily Congress and the BJP though Mayawati's Bahujan Samaj Party too appears to be jumping into the muddle.
However, Pawar referred to only the first two parties though without taking any names on being questioned by the press on June 27 at Satara in Maharashtra. Pawar said, "Matters relating to national security shouldn't be politicised. One cannot forget China had captured about 45,000 square kilometres of Indian land after the 1962 war (when Congress was mostly in power at the Centre)."
The NCP leader's statement pointed to Congress leader Rahul Gandhi's tweet on June 21. It said, "Narendra Modi is actually Surender (sic) Modi."
The tweet kicked off a bitter row between the Congress and the BJP, though Rahul had appended an analysis captioned 'India's appeasement policy towards China' to back his rather cryptic tweet. The article was written by security strategist and commentator Brahma Chellaney and the web portal The Japan Times had published it.
Related News: Modi's address to nation wrapped subtly in Bihar poll flavour
Within days of this, an agency report quoted an obviously-miffed Pawar as saying, "What happened was they (the Chinese troops) tried to encroach on our road and were pushed physically. It was not somebody's failure. If somebody comes (within your territory) while you are patrolling, they may come at any time. We cannot immediately say it is the failure of the Defence Minister sitting in Delhi."
Pawar is a former Defence Minister and, thus, his words should have helped in bringing at least a bit of peace between the Congress and the BJP on an issue as vexed as the escalation of a border dispute. But this was not to be so.
On June 28, Rahul came up with another tweet to ask, "When will national security be discussed?" Media, more so television channels, interpreted this as Rahul throwing barbs at both Modi and Pawar simultaneously through his one-liner.
Earlier, the Congress Working Committee (CWC), met on June 23 in Delhi where the issue of targetting the Prime Minister reportedly cropped up. Obviously, it remained unresolved as Rahul went on to attack Modi through the subsequent days.
Related News: Free ration scheme extended till November-end: Modi in live address
Yet, there have been reports that a few CWC members had reservations regarding hitting too much at Modi by Rahul Gandhi. The next day's newspaper reports mentioned RPN Singh, a Congress leader from Uttar Pradesh, as expressing scepticism in the meeting against Rahul's ways and approach towards Modi. Singh wanted, as per the reports, more focus on issues rather than compulsive targetting of the prime minister.
Rahul's sister and party's general secretary Priyanka Gandhi reportedly supported her brother at the CWC meeting by saying that Rahul was fighting Modi alone without being backed by other Congress leaders. This is the same refrain that Rahul came up with soon after his party's debacle in the 2019 general elections.
The point that emerges from this is that Congress virtually finds itself to be stuck up. It could not move even a wee bit in curtailing BJP's clout since the time of losing the polls to Modi in May last year. This has been so since before the spread of COVID-19 as it is also after it despite Rahul's certain savoury moves like warning against a possible viral scourge over a month before Government woke up to clamp a total lockdown.
Related News: No lifting of lockdown in Maharashtra on July 1: Uddhav Thackeray
Pawar, as a leader of an Opposition party, faced similar circumstances due to indifference or apathy of the BJP-led government to rivals. Yet, he could almost singlehandedly cobble up an alliance in Maharashtra to upstage the BJP. So much so, this ignited hope for a similar experiment to be broadened to other states and eventually brought at the Centre's level, or Delhi.
Pawar was asked about this possibility by reporters during a visit to Nagpur in December last year. And the query made him to quip, "People need an alternative for such change, and such an alternative has to be staying in the country." This is how the veteran leader indicated towards Rahul Gandhi's frequent and often long sojourns abroad. Rahul had only returned from a visit to South Korea when Pawar spoke to the media.
Before 2019 Lok Sabha polls, Rahul had had long discussions with Pawar at the latter's Delhi residence. Sources close to Pawar say that he tried to impress upon Rahul ever since to be consistently focused on the task before him and this has to be irrespective of the outcome of efforts made by him. Yet, impatience on the part of Rahul continues to be the common complaint among the senior lot of Congress leaders.
Related News: Maharashtra hits pause on Chinese projects worth ₹5,000 crore
This may or may not be true but the fact is that of late Rahul's direct attacks against Modi have been resulting in more bitterness rather than leading to any significant or tangible results.
Unlike Rahul Gandhi who got into an unseemly war of words with the BJP following June 15 incident at Ladakh, Pawar while speaking to a TV channel at Pune on June 26 demanded a special session of Parliament be called to discuss China's moves at the borders and to help to shape a collective view and response of the country and its people about this.
Obviously, Pawar's words went unheeded amid a deadlock created by relentless mudslinging between Congress and the BJP. Thus, the next day, he decided to point his fingers at the Congress and Rahul for a virtual deadlock between the ruling party and alliance on the one hand and the Opposition on the other concerning a unified and well thought out response to Chinese aggression in Ladakh.
The crux is, the sooner the top leadership of both the BJP and the Congress start seeing wisdom in the way out of the current impasse as suggested by now nearly 80-year-old Pawar, the better for all the parties and the better for the country too.
 (The writer is an independent journalist based in Delhi. He tweets @abidshahjourno)