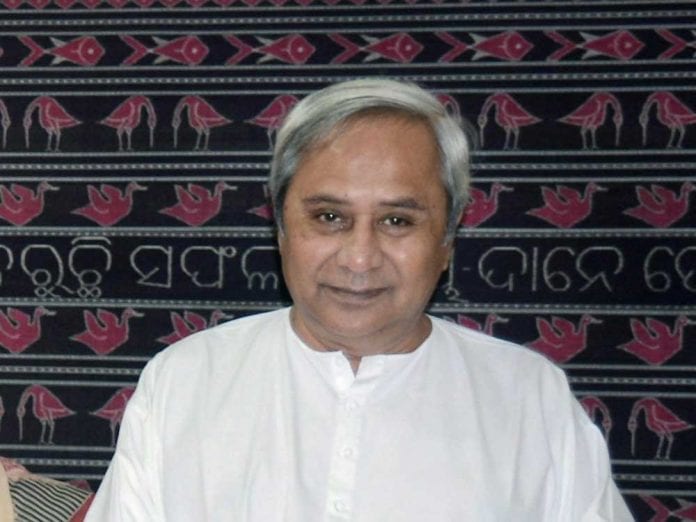 It has been a year since Naveen Patnaik begun his fifth innings as Odisha's chief minister.
On May 29 last year, post a thumping majority with 112 of the total 147 seats in the state Assembly, the soft spoken Biju Janata Dal (BJD) president, Naveen 'Babu' — as the state's political fraternity addresses him — was sworn in at Bhubaneswar's exhibition ground.
Patnaik holds the record for being the longest ruling chief minister uninterruptedly, since he started in 2000.
Advertisement
Interestingly, exactly seven years prior to last year's swearing in ceremony, on May 29, 2012, a coup to seize power had been reportedly staged by Patnaik's most trusted aid till then, former bureaucrat Pyari Mohan Mohapatra.
The chief minister was away in UK, when this, famously recalled as the 'midnight operation', was happening.
Mohapatra — who earlier was the secretary to Patnaik's ex-Odisha CM father, late Biju Patnaik — and who scripted all the moves for him, erred in penning his own and failed.
Related news | Cyclone landfalls help Naveen Patnaik win 'landslides' in Odisha
Later, dismissed by Patnaik from the BJD, Mohapatra set up his own outfit, which was of no effect. He died three years ago.
In the last one year, Patnaik has faced many challenges and begun a number of initiatives. He re-entered the office as the Chief Minister for the fifth time when millions of people in coastal districts, mainly Puri and Khurda were still in the shock of the massive devastations caused by cyclone Fani (May 3). Managing post Fani situation was the immediate challenge.
This month's cyclone Amphan has been another challenge, though the biggest of all is the COVID 19 pandemic.
If government figures are to be believed, then Odisha has done much better as far as managing the COVID 19 pandemic is concerned; its performance is better than many other states in the country.
"In the first year of the fifth term, the government under our leader is more vigorously working on the overall development of the state. Not only that, it has taken up a massive, long pending job of creating a heritage corridor (Puri and Bhaubaneswar), you must remember we have successfully managed two cyclones. We have also managed COVID-19 well," senior BJD leader, Amar Prasad Satpathy, claimed.
Related news | Revisiting Amphan's predecessor, the Super Cyclone of 1999
However, in the pre-2019 polls period, the Bharatiya Janata Party (BJP) was viewed as a potential challenger to the BJD, ultimately, the saffron party, despite an increase in its vote share, was left far behind.
The BJP managed to increase its MP seats to 8 from 1 in 2014, but it was nowhere near the 120 figure — as projected by its then President Amit Shah. On the face of Naveen's personal image, the strength of his women voters, and the BJD's 'well oiled grassroots level machinery', the saffron party was simply stumped.
For the first time though, the BJP, which was the BJD's alliance partner during 2000-2009, eclipsed the Congress to become the principal opposition party in Odisha.
Among the major initiatives, Naveen announced the ambitious heritage corridor project — around the Jagannath temple in Puri and Bhubaneswar's Lingaraj temple.
The government has approved ₹3,208 crore to develop Puri into a world-class heritage city. The 'Ekamra Kshetra' plan around Lingaraj temple would require an expenditure of ₹700 crore. The heritage corridor project is a work in progress.
Related news | COVID-19: Martyr status for doctors who die in fight, says Naveen Patnaik
Also, in the first year of the fifth term, Naveen has given maximum importance to Mo Sarkar and the "5 Ts" — team work, technology, transparency, transformation, and time limit.
Under Mo Sarkar, everyone — from the Chief Minister to ministers and senior officers — seek direct feedback from citizens who visit government offices for various services.
The 5T governance model intends to hasten the public service delivery system and bring more efficiency in the administration.
Patnaik too has begun giving a facelift to Cuttack's SCB medical college.
Interestingly, despite the pre-general election BJD-BJP mud-slinging, post poll, according to critics, Patnaik has taken a perceivably pro-BJP stance. The BJD has bailed out the BJP-led NDA government in critical times for passage of legislations: repeal of Article 370, Citizenship (Amendment) Act (CAA) and many others. Later, however, Naveen Patnaik announced that the BJD doesn't support the National Register of Citizens (NRC).
Meanwhile, rivals criticise the government. According to senior BJP leader Bijoy Mohapatra, who is widely viewed as Patnaik's first political enemy, "It was another disappointing year. A year of pre-planned bureaucrats-driven disasters."
Mohapatra, though, didn't say what actually he was hinting at. "I will call and tell the media shortly," he said.
Related news | No deaths due to cyclone Amphan: Odisha govt claims ahead of PM's visit
On the other hand, the Congress, criti cizing the role of bureaucrats in Naveen's rule, termed Patnaik's last year's performance as "pathetic".
"Naveen has failed in everything," alleged Suresh Kumar Routray, former minister in JB Patnaik's cabinet and senior congress legislature from Jatni under Bhubaneswar parliamentary seat.
"COVID came over two months ago. Before that, unemployment had hit the roof, farmers were pushed to the wall, crime against women spiraled and corruption is everywhere. All development during Naveen's tenure has happened only on papers. It is typically a bureaucrat-run government, always interested in publicity, nothing else," Routray alleged.
"Just demolition of a couple of heritage structures in Puri, beautification of a road by painting or installing some flower vases along it is not development," Routray added.
"Even one year after Fani, there are many affected families who are yet to receive compensation. At many places, affected roads from villages joining the National Highway in my area have not been repaired. Naveen Babu's government is only good at making advertisements," Routray complained.
Related news | Naveen Patnaik: The man with a plan
"Naveen is the only beneficiary of his rule. The longer he continues, the more beneficial it is for him," thinks veteran journalist Rajaram Satpahty.
Referring to a recent letter from a senior BJD legislature requesting Naveen for involvement of respective MLAs in COVID-19 management, Satpathy says this speaks volumes of how he ignores his own MLAs even in critical times.
On Patnaik's reliance on bureaucrats, an ex-IAS officer said, "It depends on who's best suited for his scheme of things. He lacks emotion. The minute he feels the person is not up to his expectations, he will show him the door and forget his contribution."
However, he conceded that, under Patnaik, Odisha has witnessed a progress in some areas — particularly women empowerment and disaster mitigation. "You should give the devil its due," the officer, who worked under a number of chief ministers including the Patnaiks — Naveen, Biju, and J B, added.
Dismissing critics' charges, Amar Prasad Satpathy said, "Opposition parties know the truth, but criticise for the sake of it. Naveen Patnaik's government carries not only public opinion but views of all sections."
Related news | Naveen Patnaik creates history; set to get sworn in for record fifth term
He also added, "Ultimately, what you deliver is more important. Our leader has a very wide acceptance, it's proven that he is the tallest leader in the state."
What are the challenges ahead?
According to the BJD leader, the major ones are: generation of employment, keeping the lakhs of workers who returned home, strengthening the agricultural sector, and most importantly, stabilizing the state's economy hit hard by COVID.
As Nirupama Behera (42), member of an SHG group — part of the successful women empowerment mission in Odisha — put it, "For us, Naveen sir is more than a family member, like a guardian and father figure. He has done so much for so many poor women in the state. We will remain indebted to him, forever."
Nirupama, who lives in a slum in Bhubaneswar, informed that she earns at least ₹3000 a month through her work in the group. "Naveen has changed our outlook," she said with conviction.
When it comes to the women, Naveen 'Babu' is the one and only hero in the state.