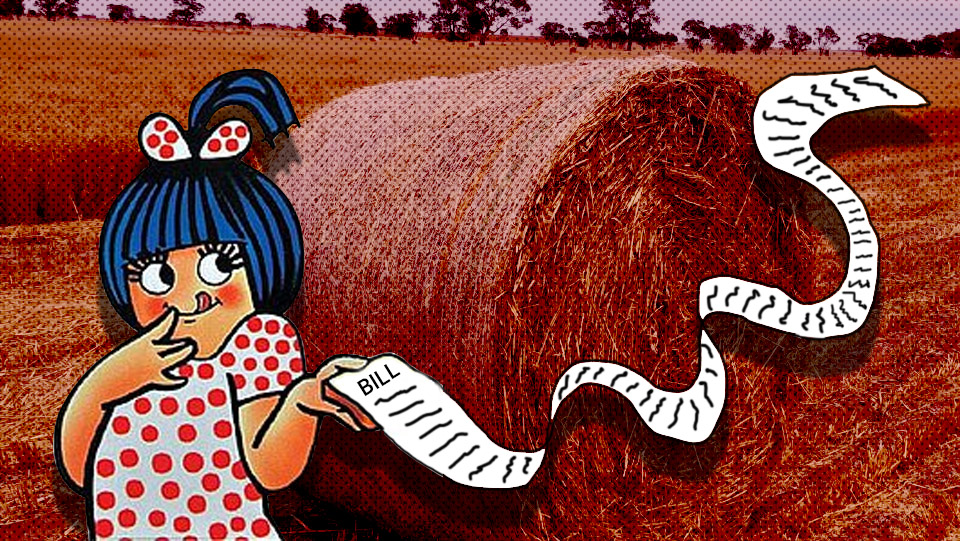 Milk prices go up as fodder becomes udderly, bitterly expensive
India ranks first in milk production across the world, and yet the price for a litre of milk is shooting up. Over the past few months dairy cooperatives and companies such as Amul and Mother Dairy have raised prices of milk by about ₹2 a litre.
In 2017-18 India produced 176.3 million tonnes of milk, up from 165.4 million tonnes in 2016-17. This means that the country is producing enough milk for its consumption and surplus. But why are the prices of milk then shooting up?
The answer seems to be buried under the agrarian crisis that the country is witnessing. One of the key reasons for the price hike is the rising cost of fodder — especially dried hay or straw. It accounts for nearly 60 per cent of the cost of milk production. The fodder that cost ₹50 for 100 kg about 10 years ago now costs at least ₹800 a quintal.
The increase in fodder cost forced about 6.5 crore farmers, who depend on dairy farming for their income, to raise the cost of milk. As a result, the milk procurement cost for companies such as Amul went up, which was passed on to the customers.
Now, why did the cost of fodder shoot up in such a short period? There are multiple factors that impact the cost of fodder such as decline in fodder production due to lack of water, lesser crop yield, stubble burning, use of technology and hybrid seeds.
Several studies indicate deficit of fodder and feed resources for cattle in the country. A 2007 study by NABARD Consultancy Services state that there is a 36-57 per cent gap between demand and supply of fodder in India. Current estimates of fodder cultivation is unknown as there are no reliable statistics. The latest pan-India data available is of 19th Livestock Census published in 2003.
Hybrid seeds
Experts feel that a shift towards hybrid seeds that yield shorter crops have reduced the fodder production drastically. "Before the Green Revolution, every farmer was using local seeds that produced tall crops, giving maximum fodder. But the yield of these crops was less. As farmers switched to hybrid seeds, which gives more yield but shorter crops, the production of fodder reduced," Subhash Palekar, an agriculture activist told The Federal.
Also read: Ms FM, why go back to basics when Green Revolution hasn't failed us?
Palekar explained that local seeds produce crops as tall as 6-feet but in the case of hybrid seeds, crops are upto 1.5 to 2 feet.
Decline in crop produce
Apart from the switch to hybrid seeds, the amount of crop produced over the years has declined, adding to fodder scarcity. The Gross Value Added (GVA), which measures the value of goods and services produced in an area, of crops declined from 9.2 per cent in 2015-16 to 8.7 per cent in 2017-18.
While fodder is usually a by-product of wheat or rice harvest, it is also exclusively cultivated by many farmers. But data suggests that cultivation of green fodder is less despite large area under fodder cultivation (9.2 million hectares).
Also read: Sitharaman says govt will invest widely in agri infrastructure
There has also been a decline in grazing land in villages. "Earlier, every village has a grazing land but now there are no such land left because the government has captured it for development," Palekar said.
Technology
Technology is another reason why fodder prices shot up. An increasing number of farmers, especially in Punjab and Haryana, now hire combine harvesters — a machine designed to efficiently harvest a variety of grain crops. The harvester cuts off the top end of the wheat plant that has the grains, leaving the large part of the stalk standing on the field. Even after repeated attempts to cut the harvest, a lot of fodder remains on the field, which is later burnt as farmers will have to bear the cost of removing the fodder.
Thus, fodder cultivators and farms that do not use combine harvesters keep the fodder market going.