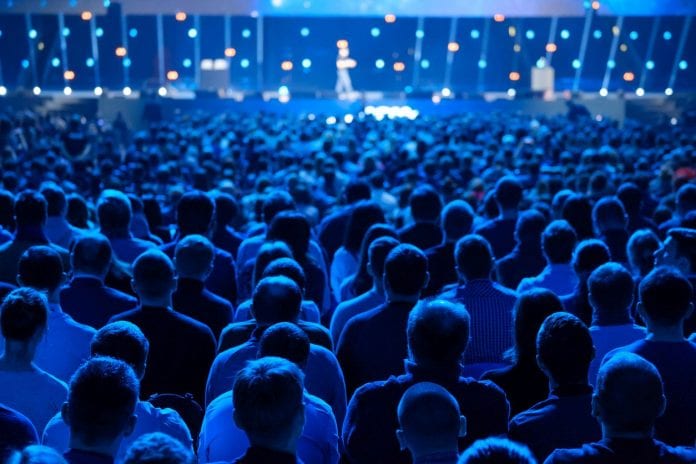 As expected, it is the global MICE (meetings, incentives, conferences and exhibition) industry that is the first and the hardest-hit by coronavirus with over 500 events either cancelled or postponed indefinitely just over the past four weeks, resulting in a whopping $42 billion loss.
Big ticket events cancelled

Add to it the impact of virtual conferences being organised by several tech giants that have cancelled their global conferences and you can imagine the double whammy that the sector is dealing with.
Advertisement
Releasing the first global numbers on business lost on account of these postponements, UFI The Global Association of the Exhibition Industry, said on Tuesday (March 10) that exhibitors and trade companies around the world have lost at least $26.3 billion and $16.5 billion in potential contracts and revenues respectively.
A spate of big ticket events were cancelled beginning with the popular Mobile World Congress (MCW 2020) Barcelona with Amazon, BT and Nokia pulling out at the last minute, even after booking space and confirming participation on Covid-19 fears. This triggered a pull out by several other players, leaving the organisers in the lurch.
"As additional events continue to be postponed, these numbers will rise further in the weeks to come," UFI which represents 800 members from across 89 countries and conducts upwards of 1,000 events across the world, said in a note.
Small, medium-sized companies most hit
Asia Pacific is the hardest hit due to the coronavirus outbreak with business worth $10 billion already lost, followed closely by Europe with a loss of nearly $6 billion. But these numbers could increase very fast with Italy and some other European countries going into lockdown.  It is now an existential crisis, particularly for the small and medium sized companies that survive event-to-event.
Importantly, a host of big tech organisers like Google, Adobe and Facebook followed suit with cancellation of their own marquee events. Interestingly, however, in a bid to salvage the situation, some of them like Google, Adobe and TED, announced they would switch to the virtual mode, giving a fillip to new conferencing technologies.
Related news: Coronavirus: Contagion now threatens the health of Indian economy
The risk to the MICE sector from this is that, if it proves a success, then this mode could come to stay, thanks to the convenience that it promises in saved time, cost and safety. However, one cannot discount the value of physical interactions and connections that one makes in the off-agenda sessions at such conferences which participants attend mainly to network.
The global MICE sector revenues were estimated at $935.5 billion in 2019 and predicted to reach $2137 by 2030, growing at a CAGR of 7.8 per cent. However, these numbers will now have to be reworked with 2020 performance slated to be way off the estimates.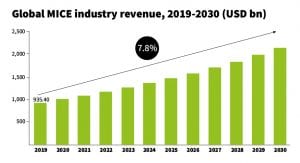 Good news for India
However, as they say every dark cloud has a silver lining, this could also be an opportunity here for some countries like India, which to date are lesser effected by the coronavirus, and have a good potential to increase their MICE revenues.
According to the findings of a study, commissioned by the Union Ministry of Tourism last year, there is immense potential for the MICE sector to grow in India, but it is hampered by inadequate marketing across the world.
Though it accounts revenues of nearly ₹40,000 crore annually, it is just under 1 per cent of the global business. Clearly this points to the huge potential, particularly with organisers looking towards Asia Pacific as a major destination with US and Europe saturating in capacity and as also the higher cost of holding global conferences.
Related news: India's coronavirus fight turns uphill due to Gulf, SE Asia contagion
The study said India has adequate infrastructure already in place across 14 destinations. However, much will depend on how India itself battles with coronavirus and attracts this business in the second half of 2020 from the regions impacted by it.
(The writer is a Hyderabad-based journalist and has covered business and technology trends for the last three decades)
(The Federal seeks to present views and opinions from all sides of the spectrum. The information, ideas or opinions in the articles are of the author and do not reflect the views of The Federal)