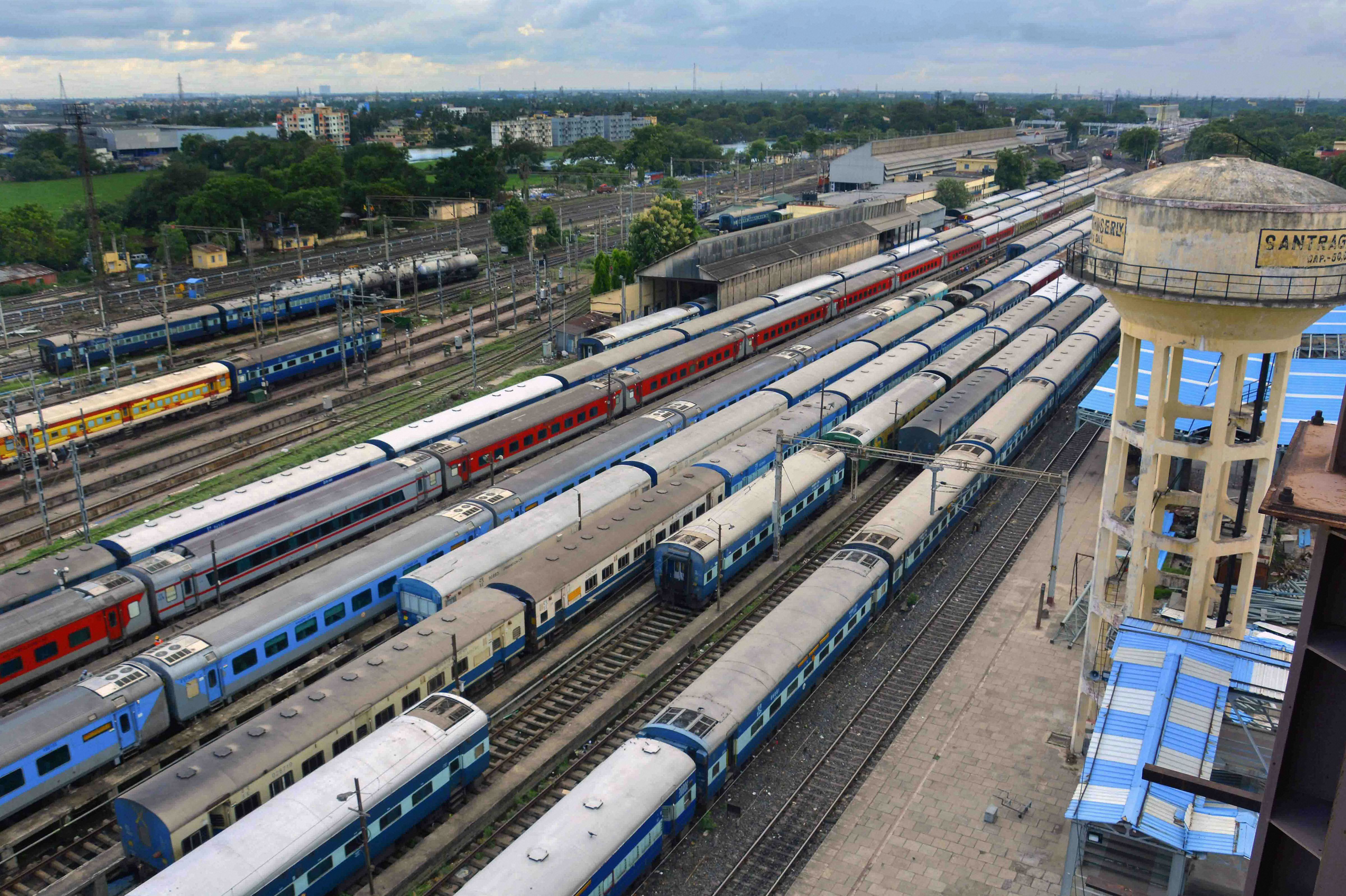 Lessons learnt from Odisha train accident: Upgraded tracks, decongestion of railway lines must
The deadly train accident involving the Shalimar-Chennai Coromandel Express and Yesvantpur-Howrah Express in Odisha's Balasore has left at least 288 dead and thousands more injured. As the debris at the accident site gets cleared and loved ones mourn the dead, it is about time that Railways' safety practices come under the lens.
It is already known that there has been under-funding of the key safety programme, Rashtriya Rail Sanraksha Kosh (RRSK), ever since it was launched. This has happened because the Railways has consistently failed to put in its share in the fund, which was to come from internal accruals. And such under-funding of RRSK has happened also when the year-on-year increase in budgetary allocation for the Railways has been on record high, with 2023-24 allocation the highest-ever at ₹2.4 lakh crore.
Also read: Odisha train tragedy: By roping in CBI, Centre seeks to absolve itself of neglect
While the case has been handed over to the CBI to investigate the reason behind the deadly crash, it is pertinent to examine how misplaced focus on launching new trains and upgrading passenger amenities, while perhaps not focusing enough on safety practices, may have led to the sad state of affairs.
Vande Bharat mania
Since Prime Minister Narendra Modi spoke of launching 75 Vande Bharat trains in his Independence Day speech of 2021, the PR around the launch of these trains has overshadowed all other aspects of the functioning of the Indian Railways.
As per budget estimates for 2023-24, the Railways has earmarked a fifth of the total annual allocation for rolling stock at ₹51,510 crore, which is more than the combined allocation for new lines and gauge conversion. The allocation for doubling existing lines has seen a 28 per cent decline versus RE of 2022-23. And though the budget allocation for track renewals is up 12 per cent, the biggest jump has been earmarked for passenger amenities at 180 per cent. This money is meant mainly for developing railway stations.
A senior, retired Railway official said that while the emphasis on launching Vande Bharat trains is a welcome move, it remains counterproductive since the new trains are unable to reach their speed potential due to the poor condition of the tracks.
Also read: Sabotage behind Odisha train tragedy? Sr. Rly engineer's tell-all interview
"The time saved by deploying Vande Bharat trains on many routes is just 10-15 minutes, and this saving also comes from better acceleration and deceleration of these trains, not due to faster speed. The Railways has been unable to speed up trains despite assertions to the contrary," the official said.
Vande Bharat can run at 160 kmph but the average speed on Indian tracks is just 50 kmph; the train comes fitted with the Kavach anti-collision system which has been ready for long, but the Railways has been unable to deploy it on a majority of the network.
Since the Vande Bharat trains are equipped to be faster and safer, they also command a premium in fares. This renders them unaffordable for large masses of rail passengers who continue to depend on older train sets. Several railway experts have said that instead of focusing single-mindedly on Vande Bharat train manufacturing, the Railways needs to take measures to increase the overall speed of passenger trains on its network through infrastructure upgrades.
Congestion compromises safety
One of the most obvious and perhaps the most ignored reasons for lax safety practices across the railways network is massive congestion. Alok Kumar Verma, retired chief engineer with the Railways, quoted the National Rail Plan devised by the national transporter itself to point out that about 10,000 km of the trunk routes across the railway network are so congested that they are using 125 per cent of capacity.
"Amid such congestion, if there is systemic failure somewhere along the network, a lot of trains get bunched up (Balasore is one of the busy lines, trains after seven to eight minutes in both directions). When trains start bunching up, the effect could be felt for several 100 kms on the network, and the after-effects last for two-three days before operations normalise. During this time, there can be no inspection and no maintenance work, even if it is a scheduled maintenance block," Verma said. So congestion and delayed trains are directly impacting safety practices across the railways network.
Also read: Odisha train accident: School that stored bodies may be razed as kids refuse to return
Besides, due to such severe congestion and trains bunching up, manpower gets overworked and stressed. Station masters, loco pilots, and other safety workers are compelled to work overtime due to delays. This further compromises the safety of the network.
The Ministry of Railways had projected an additional 275 million passengers, on an average, each year between 2021 and 2031. By 2031, the Railways is projected to transport over 12 billion people annually. But with new lines, equipment, and manpower not keeping pace, how will safety practices get the required upgrade?
Verma said the need of the hour is for the Railways to build new lines, parallel to the existing ones. "The Railways needs to upgrade about 15,000 km of trunk routes to remove bottlenecks and raise train speeds. On another 10,000 km, new trunk lines must be built – they need not be adjacent to existing lines but can be built close by so that major stations en route remain the same. Today, some of the busiest routes on the Railway network are Delhi-Mumbai, Delhi-Howrah, Delhi-Chennai, Mumbai-Howrah, and Howrah-Chennai (through Balasore). These routes are heavily congested," he said.