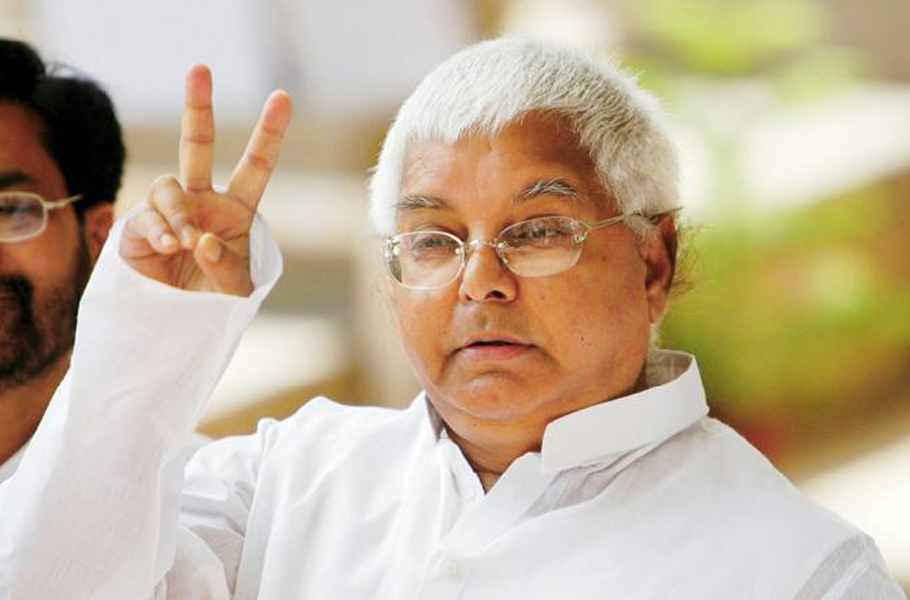 RJD chief Lalu Prasad, the maverick politician from Bihar, is battling multiple diseases as his party workers and leaders keep their fingers crossed. His son, Tejashwi Yadav, may have emerged out of his long shadow, but Lalu is simply matchless. As his style of politics remains deeply ingrained in Bihar politics, his long stints in jail could not dishearten his admirers and followers.
Also read: 'Jungle Raj 2.0' as BJP now slams Nitish for lawlessness in Bihar
Lalu, a fodder scam convict, was shifted to All India Institute of Medical Science (AIIMS), New Delhi from Rajendra Institute of Medical Sciences (RIMS) in Ranchi by an air ambulance on January 23 following recommendations of the RIMS medical board. He has been convicted in four cases of fodder scam and has been granted bail in three cases. If he is granted bail in another case, he could be released from jail.
Advertisement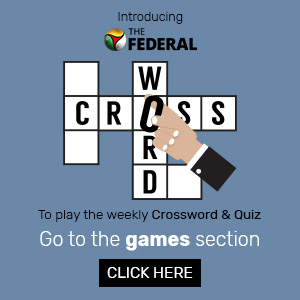 Lalu, who has laid down contours of the state politics, has been out of the proverbial ground zero since he was remanded in judicial custody following his conviction in a second fodder scam case on December 23, 2017. After spending around two months at Birsa Munda Central Jail, Hotwar in Ranchi, he was shifted to Rajendra Institute of Medical Sciences (RIMS) in Ranchi, owing to his growing health complications. Lalu had been in-and-out-of jail after he was made accused and subsequently convicted in different fodder scam cases.
Mixed fortunes for RJD
In Lalu's absence, the RJD contested two major elections — Lok Sabha polls in 2019 and Bihar assembly election in 2020, bringing both brickbats and laurels. Lalu had floated RJD in 1997 after a split in the Janata Dal. RJD had drawn a blank in the Lok Sabha election, unprecedented in the history of the party, prompting many political commentators to attribute the party's defeat to Lalu's absence from the scene.
In the state election, Lalu's son Tejashwi took revenge on the NDA by wooing youths and their parents through his 10 lakh jobs promise. But again, Lalu had played his role from behind the scene as his nod was necessary for the final selection of candidates. Hordes of ticket seekers were found thronging the official residence of RIMS director (where RJD chief was lodged purportedly to keep him safe amid COVID-19 pandemic). It only showed his firm grip over the party even though he was not physically present in the electoral battlefield. So, Lalu's presence — either inside or outside jail — is electorally important for RJD.
Lalu continues to inspire
Lalu always tried his level best to create an atmosphere in favour of his party by posting his acerbic comments on social media with regular frequency. During poll time, he on several occasions became successful in creating more political impact through his posts on the social media than those blaring out their election speeches in rallies. Even when elections are not around, Lalu has made his presence felt through his caustic but earthy comments on social media.
Lalu, while in judicial custody, has also sorted out various party related issues as leaders and workers used to meet him every Saturday, the scheduled day for meeting visitors. Lalu even summoned his elder son Tej Pratap Yadav, an MLA, to RIMS when he had compared senior RJD leader Raghuwansh Prasad Singh with a pot of water and the party with an ocean.
Later, Tej Pratap retracted his statement on Singh, who died on September 13 last year. So, Lalu had been a trouble-shooter even if he was not around. His departure from the scene in any manner would only harm the party`s interest.
Lalu's exit and Nitish fate
If Lalu finally bids adieu to politics for all purposes due to his falling health, Chief Minister and senior JD (U) leader Nitish Kumar will find very difficult to stage a comeback in the Grand Alliance. Tejashwi has made it clear that Nitish has no place in the alliance and that he will vehemently oppose any such proposal.
In such a situation, Lalu may have paved the way for the comeback of Nitish to Grand Alliance if tussle between JD (U) and BJP escalates to the point of no return. In the past, Tejashwi's mother and former chief minister Rabri Devi had invited Nitish to return to the alliance, but it would be difficult to say whether she would annoy her son on the issue of re-induction of JD-U into the Grand Alliance.
It was Lalu who had allowed entry of Nitish into the alliance and also accepted him as the chief ministerial candidate of the alliance in the 2015 state assembly election.
Also read: Tejashwi in overdrive on hope of mid-term polls amid uneasy BJP-JD(U) ties
RJD's future
The RJD is mainly a family-controlled party and so, if the head of a family, Lalu Prasad, departs from the scene completely due to his falling health, it may impact the party. Lalu's youngest son Tejashwi has already emerged as the tallest leader of the party after him, but his elder son, Tej Pratap, virtually remains a riddle for all due to his petulant streak, annoying people at different times.
Tej Pratap had fielded his own candidates in Sheohar and Jehanabad in the 2019 Lok Sabha election against official RJD nominees, intensifying his rivalry with Tejashwi. The relationship between two brothers improved following the intervention of Lalu as Tej Pratap restrained from doing anything that could harm the prospect of RJD in 2020 state assembly election.
But in the absence of Lalu, Tej Pratap could assert himself more aggressively and it would be interesting to see how Tejashwi handles any such situation. Though there is the least possibility of it in view of the new stature of Tejashwi, which he attained after making RJD the single largest party in the 2020 state assembly election.
Another crucial question remains whether the people's memories about the ignominious jungle raj, generally associated with Lalu-Rabri raj, would be completely erased if RJD president finally hangs up his boots owing to his serious diseases. It is believed that NDA queered the grand alliance's pitch in the last assembly election after it hammered at the issue of jungle raj in the electioneering.