The story of high profile Indian prisoner on Pakistan's death row, Kulbhushan Jadhav, is one that can make any Bollywood script writer proud.  Jadhav's story is replete with claims, counter-claims, allegations and denials over his status: Was he a spy or just an ex-naval officer-turned-businessman caught in the swirl of a relentless subterranean conflict between the two countries?
The fate of 49-year-old Maharashtra-born Jadhav will be decided on Wednesday (18.30 hrs IST) when the International Court of Justice will pronounce whether he should be freed, or India should be allowed consular access to him in Pakistan. Or, whether the international court will wash its hands off what Islamabad says is Pakistan's internal issue.
The caveat to the court's ruling is that it is merely recommendatory in nature and it is up to Pakistan whether it wants to abide by it.
Advertisement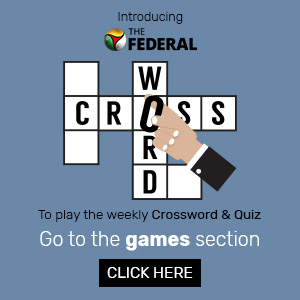 Jadhav, according to reports, was with the Indian Navy.  Indian officials have said that he took premature retirement and set up a business in Iran's Chabahar bordering Pakistan's restive province of Baluchistan. In March 2016, Pakistan says it arrested him inside Baluchistan.  Here comes the first counter-narrative by India which says he was actually kidnapped in Iran by a radical Islamic group and taken to their country. As far as India is concerned, its navy says that Jadhav had nothing to do with the Indian government or the military services after his retirement.
Pakistan's contention is that Jadhav changed his identity into a Muslim businessman – Hussain Mubarak Patel, in Chabahar and armed with an appropriate passport he visited Baluchistan and Karachi several times since 2013 in order to "destabilise" the country.  After he was caught, he was tried as a spy and sentenced to death by a Pakistani court.
Hague, Netherlands: Team from Indian Embassy arrives at International Courts of Justice for #KulbhushanJadhav case's verdict pic.twitter.com/zP8g9vRwyc

— ANI (@ANI) July 17, 2019
A violent separatist movement in Baluchistan has been on for several decades now. Pakistan blames India for fomenting and backing the conflict surreptitiously.
An Indian journalist Hussain Zaidi, quoted in the Ahmedabad Mirror of 2016, says Jadhav was indeed a spy who had grown complacent after 14 years in the region.  He was tapped by Pakistani intelligence who found him talking in Marathi on phone.  That was a giveaway, the report said, quoting Zaidi.
In December 2016, reports quoting Pakistan foreign minister Sartaj Aziz said Pakistan did not have conclusive evidence on Jadhav.  What they had were "mere statements".
More recently, in January this year, the former chief of Indian intelligence (R&AW)  Vikram Sood was quoted by Firstpost as saying no spy would get caught with his passport on him and therefore Pakistan's Jadhav story was "laughable".
A key ground on which India is asking for the death sentence to be revoked is Pakistan's reluctance to allow consular access to Jadhav which, according to New Delhi, violates the Vienna convention.
Pakistan counters this saying allowing such a meeting will enable Jadhav to pass on crucial information to Indian officials which they want to prevent.
In any case, Islamabad says they have allowed the mother and wife of Jadhav to meet him in December 2017 on "humanitarian grounds" and that should suffice.