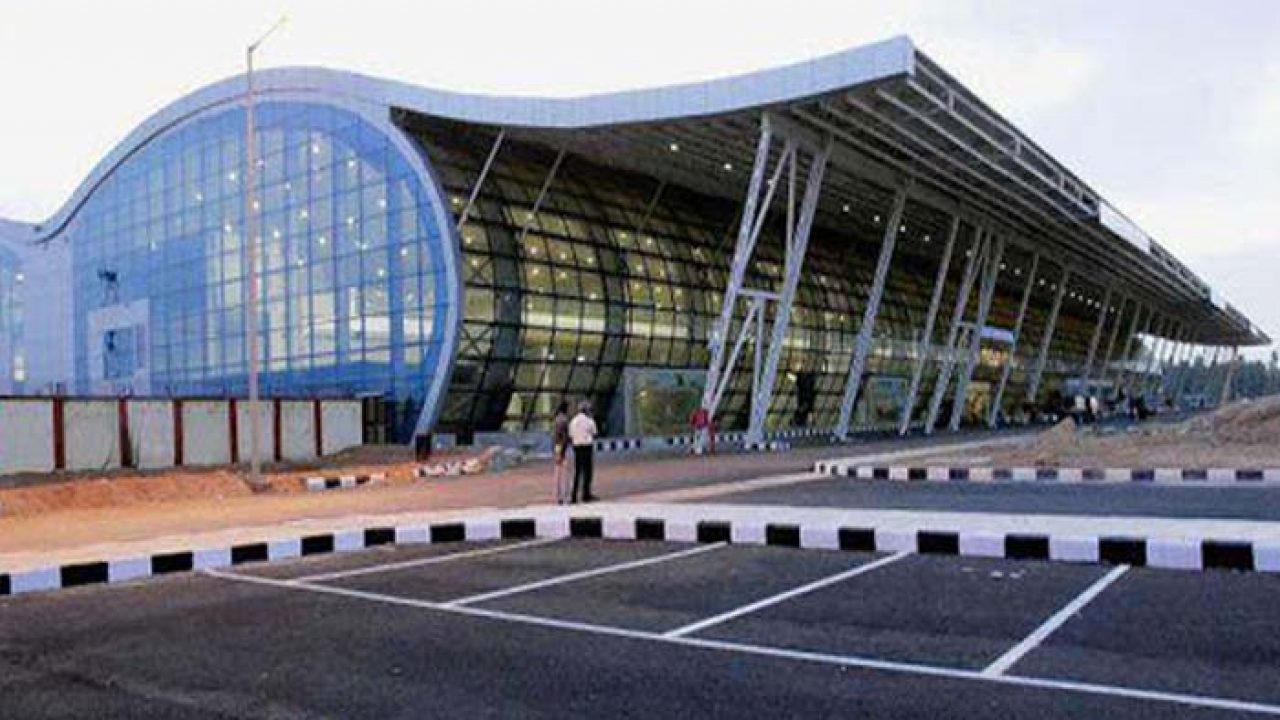 Is Kerala right in opposing Trivandrum airport privatisation?
The six airports, which are to be handed over to Adani Enterprises Ltd (AEL) for operation and management on a 50-year lease, account for just a tenth of total airport traffic in India.
The six airports, which are to be handed over to Adani Enterprises Ltd (AEL) for operation and management on a 50-year lease, account for just a tenth of total airport traffic in India. These airports together handled 30 million passengers (23.6 million of these were domestic) in 2018-19.
In contrast, the two mega airports of Delhi and Mumbai, which were handed over to GMR and GVK groups respectively in 2006-07 during the UPA regime, were handling nearly a third of the total airport traffic in the country.
PPP model of airport development not new, brings revenue
So, as the Government of Kerala continues to allege irregularities in the Public Private Partnership (PPP) model of airport development and demands control of Thiruvananthapuram airport (one of the six airports being handed over to AEL), perhaps these traffic statistics should convince skeptics that this model of airport development is neither new nor untested. It has brought revenue gains for the Airports Authority of India (AAI), improved facilities for passengers and allowed significant capex by private parties, saving the AAI from raising debt to make such investments.
Claim of AEL monopoly has substance though
The question of monopoly, however, is a tough one to ignore in this situation. AEL has not only bagged all of the six airports on offer (when there were other contenders in the fray), news reports suggest that it is preparing to take control of the Mumbai International Airport (MIAL) as well by buying out the GVK Group. If this happens, AEL would be catapulted from being the third largest airport operator to the second position; AEL would then handle every fourth passenger on an Indian airport. Such a scenario poses a question mark over what constitutes a monopoly in airport operations and whether it could be prevented in future PPP bids.
Yet another point worth pondering is this: only profit-making airports have been farmed out under the PPP model and AAI has retained the top loss-makers. AAI currently manages nearly 140 airports, but of them, a whopping 104 are loss-making. On the contrary, of the six airports being leased out to AEL, five are profit making. All the six airports have healthy growth projections in the immediate future in terms of passenger footfall and, therefore, earnings prospect for the operator.
AEL's strength
The six airports – at Mangaluru, Lucknow, Ahmedabad, Jaipur, Guwahati and Thiruvananthapuram – were put up for bids under the PPP mode in 2018. The bid document had made it clear that the bidder offering the highest per passenger revenue share to AAI would be the winner. AEL emerged the successful bidder for all the six airports since its offer of revenue share per passenger was the highest in each case.
Harsh Jagnani, Sector Head & Vice President – Corporate Ratings at ICRA, had pointed out at that time that AAI would generate a total revenue of around Rs 600 crore for the first year. "Going forward, this is expected to escalate with growth in traffic and inflation (as the concession fee and admin fee would be indexed to 50% of inflation)… This apart, a significant upside to revenues is anticipated from non-aeronautical sources," Jagnani said.
Related news: Kerala Assembly passes "unanimous resolution" against leasing of Trivandrum airport
For AAI airports, over the last five years, non-aeronautical revenues have constituted around 55% of the aeronautical revenues (adjusted). "The six privatised airports enjoy benefits of long track record of operations with healthy traffic growth and cater to cities of economic, social and cultural importance. This makes them amenable to strong growth in non-aeronautical revenues and the concessionaire is expected to focus on the same," Jagnani said.
Another important revenue stream for these airports would be the monetization of real estate around the airport, typically viewed as prime real estate with strong commercial potential, he added.
While the successful bidder was announced last year and the concession agreement for three of these airports was signed a few months later, the final approval from the Union Cabinet for the remaining three has come only last week. This last tranche included the Thiruvananthapuram airport and that is when the Kerala government began questioning the entire process. The state government had been offered Right of First Refusal (RoFR) as long as its bid was within 10% of the winning bid, but when bids were opened, the difference between what the state government had offered as per passenger revenue and what AEL had offered was closer to 20%. Still, the Kerala government seems adamant on holding on to the airport. The matter is pending in the state High Court.
All Kerala parties firm on opposing privatisation
On Monday afternoon, the Kerala Assembly passed a unanimous resolution against leasing out the Thiruvananthapuram airport. Earlier, an all-party meet in the state had come to the same conclusion.
Historically, AAI, under the Ministry of Civil Aviation, has owned and operated airports all over the country. It currently manages nearly 140 airports but of these, a whopping 104 are loss making. This is where the arrival of private airport operators was expected to play a role, since the mega bucks needed to upgrade and expand the scope of airports across the country along with expertise in airport management could come from the private sector.
The two mega airports of Delhi and Mumbai were awarded to private parties under a revenue sharing agreement and how successful this PPP model has been, is evident from this: the lease income from these two airports accounted for 20 paise of every rupee earned by the AAI as revenue in 2018-19. So perhaps instead of finding fault with the entire concept of PPP, the Kerala government may like to examine the conditions under which all of the last batch of six airports put up for bidding went to a single bidder.
Related news: Kerala moves HC against handing over Trivandrum airport to Adani
A source close to developments pointed out that initially, the agreement drafted by the AAI to lease out these six airports contained a clause which capped the number of airports a single bidder could bag at three. But this was later dropped inexplicably, leading to AEL bagging all six airports. There have since been infrequent statements from the Centre subsequently about inserting a clause on capping the number of airports a single bidder can bag in future PPP contracts, but nothing has been finalized so far.
Another person closely associated with the PPP process said determining what constitutes a monopoly situation in airport contracts depends on multiple factors. In some other countries, considerations such as the airport being a regional hub, size of traffic being handled etc are used.
As the Kerala versus Centre fight continues, the AAI can avoid future finger-pointing by restricting the number of airports a single bidder can win. The Indian Railways has put a cap on the number of train clusters a bidder can win in its first ever attempt at asking private parties to operate passenger trains.