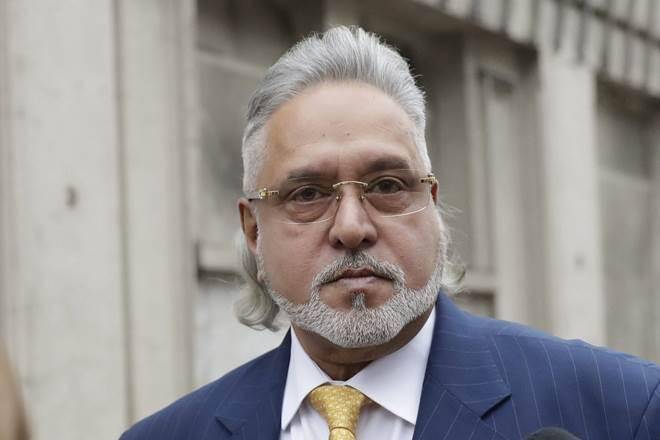 Extradition of Mallya in limbo as UK conducts 'secret proceedings'
Early this week, the Indian government informed the Supreme Court that "there are some 'secret proceedings' initiated in the UK" which has delayed the extradition of the fugitive businessman, Vijay Mallya.
So far so good. But what the government's solicitor general also informed the court was that it was not aware of the nature of these proceedings nor has it been made a party to.
Considering the fact that the country has good relations with the British government, this should come as a surprise as India has successfully defended its case in various courts in London which led to the UK government ordering the extradition of Mallya in February 2019. Since then, there have been various attempts by the Indian government to get him back to the country but it has proved to be futile.
A haven for asylum seekers:
The UK government, unlike most others, goes by its own rule book when it comes to fugitives who take refuge in its country. According to various reports, asylum seekers, especially the billionaires find it easy to stay back in the UK because they contribute immensely to the economy there. The fugitive billionaires have routed their billions to the country's offshore havens, the British Virgin Island, Cayman and Gibraltar to remain in the country. Whether the government actively supports such cases has not been recorded so far but the Financial Control Authority, a regulator of the local financial sector, is not exactly known to take cognisance of money laundering activities.
You can't add multiple timelines in the same post, page or custom post type.
What is intriguing is that the Indian government must have been well aware of such cases and that Mallya, who has proved to be quite tough to dislodge from his London home, will make every attempt to stay back. In spite of such information, the government should have initiated diplomatic proceedings through multiple avenues to get him back to the country.
That he would seek asylum was what was known for a long time and whether he had already made such an attempt even before the cases in the various courts could conclude, should have been taken into calculations.
The math:
However, of late opinion is gathering some amount of traction on whether it is really necessary to get Mally back as he has already expressed his willingness to return the money he owes to various banks. The State Bank of India-led consortium of 14 banks has over the last few years repeatedly rejected the settlement offer of Rs 14,518.02 crore claiming that the proposal is neither "bona fide", not "genuine." It has also said that the liabilities far exceed the inflated assets.
The "inflated" assets that the consortium is referring to is about those which have already been sold by the banks and duly accounted for. These assets are worth Rs 4,968 crore which are far lesser than the liabilities worth Rs 12,102 crore. The United Breweries Holdings Company has claimed that it owes only Rs 5,958.97 crore to banks whereas the lenders have said that as of August 31, 2020, the amount due to them and other creditors is Rs 11,179 crore and Rs 6,000 crore respectively.
Related news: Don't know why Mallya is not being extradited from UK: Govt tells SC
Background:
Mallya left the country and fled to London on March 03, 2016, after releasing a statement that he was going there to be with his family and that he would be available for any scrutiny in Indian courts. The statement from Mallya also said that he often visits London and hence this particular visit was nothing unusual. A few months later, it became clear that this trip was to stay put in London and not return to his homeland. Not only that, he had taken with him $40 million from the UK-based Diageo out of the $70 million that he had been given as part of an agreement to step down from all positions he had held so far in various subsidiaries of United Spirits Ltd which had been sold of to the UK based liquor giant.
Even as the lenders rushed to various courts in the country to get Mallya back, they eventually realised that it was a bit too late in the day to do so. After having assured the courts that he will return to the country, whenever he is summoned here, Mallya issued another statement from his adopted country, stating that he fears that he would not receive justice in the case goes back to India. He also said that he personally does not owe any of his employees any dues as it was the company they worked for which had gone bust. It is another matter that he had written several emails to his employees working for his Kingfisher Airlines asking them not to leave the airline claiming that it was just a matter of months before it would restart operations again.
Notwithstanding the several flip-flops by Mallya, the country will find it harder to get the fugitive billionaire back anytime soon.