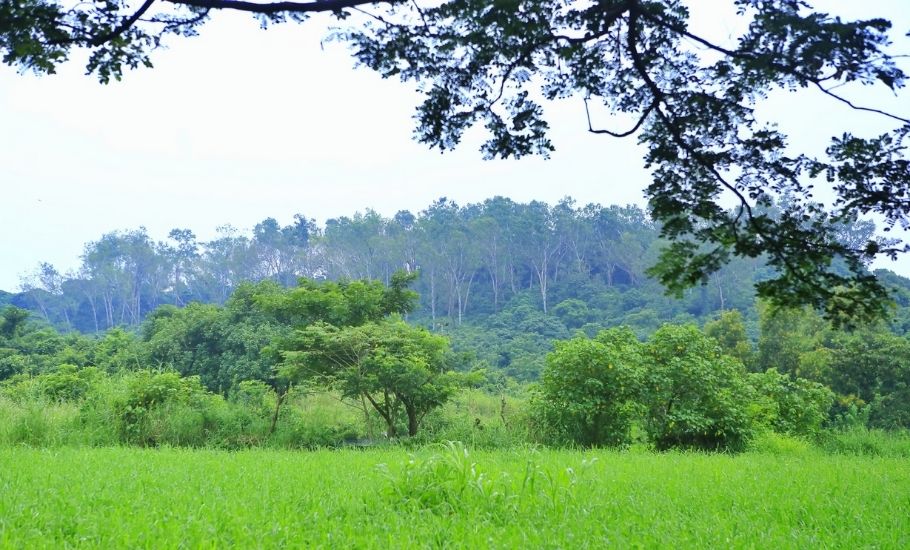 Entire Aarey Colony can be a bio diverse land. Is Aditya Thackeray listening?
A few days back, Maharashtra Chief Minister Uddhav Thackeray earmarked 600-acre plot in the Aarey Milk Colony in Mumbai as a reserved forest. Conservationists hailed the move but questions remain about what happens to the remaining land.
A few days back, Maharashtra Chief Minister Uddhav Thackeray earmarked 600-acre plot in the Aarey Milk Colony in Mumbai as a reserved forest. Conservationists hailed the move as a step in the right direction, though questions remain about what happens to the remaining land and how does the use of this land impact the proposed reserved forest within.
Aarey was in the news last October after the Mumbai Metro Rail Corporation Limited cleared the Metro car shed site and felling of over 2,000 trees, which led to a public uproar over the need for preserving the last green lungs of the city. A large number of trees were eventually felled as the court refused to declare the land as forest.
Thackerays fulfill promise
Aditya Thackeray, the incumbent state environment minister, was a part of the Devendra Fadnavis government then. Thackeray Junior had then stood with the protesters and supported the need for saving the green cover in Aarey.
CM Uddhav Thackeray's recent announcement can be seen as a promise well kept.
The area of the proposed reserved forest excludes the land on which the controversial car shed for the 33.5-km-long underground metro corridor is to come up. Which begs the question: What happens to the land surrounding the reserved forest? Will that be opened for development projects in future? If no, then how does the government propose to use it?
Environment minister Aditya Thackeray has partially answered the question. "Approx 600 acres of open land being declared as forest while all rights of Adivasi communities will stand protected. Rehabilitation of slums within the area would be expedited," he tweeted.  The environment minister said this is phase 1 of the planning process for Aarey land.
History of Aarey
For records, Aarey Milk Colony was established by the government two years after Independence to meet the future milk requirement of Mumbai. It originally had 3,000 acres of land and lies in close proximity to the Sanjay Gandhi National Park. The extended green area has since been steadily eaten away at its edges. A part of this land is also marked for a metro car shed, which resulted in protests last year. The lush green patches of land in the Colony make people believe it is a forest already, but it is just wishful thinking. As of today, only about 1,800 acres of land remains part of the Aarey Colony.
Related news: 2,141 trees cut in Aarey colony; SC's halt order brings little relief
Forest alright, but what about the remaining land?
The 600 acres of land within the Colony, which the chief minister has now proposed to be notified as forest under Forest Act of 1927, can be called a reserved forest once it comes into existence. The phase-wise development that minister Aditya Thackeray is talking about is regarding the remaining 1200 acres (excluding the 600 acres marked for reserved forest) of land which houses about 27 tribal hamlets with an adivasi population of over 10,000. It is what happens with this 1200 acres of land that conservationists are worried about. Will it escape the eye of land sharks or merge with the adjacent concrete jungles and lose its identity as a nice, healthy and green zone of Mumbai?
Wholistic plan needed
Stalin D, director of Vanshakti, who was in the forefront of the protests to save Aarey trees last October, said, "The colony already is an eco sensitive zone. Barring the 600 acres of land which is now a reserved forest, the government can and should declare the remainder of land as a conservation reserve or eco tourism centre or may be develop it as a bio diversity park."
"However, there are tribals who have been living on the land for ages and their rights need to be considered as well and that's what the government intends to do now. Should this land be considered open for development works? No, I won't suggest so. In fact, we are fighting a case in the High Court to declare the whole of Aarey Colony as a forest," he said.
Gurudas Nulkar, an economist-turned ecologist, has his doubts about what happens with the 1,200 acres of land in Aarey.
Related news: Uddhav Thackeray stays construction of metro car shed in Mumbai's Aarey
"Suppose the quality control department in a factory is given a very important task to execute. What happens is that every department looks at the quality control department for execution and finding solutions, very conveniently forgetting their own responsibilities. Similarly, if the onus of providing oxygen, bio diversity etc is only on the 600 acres of reserved forest, then we are clearly getting the idea of forest wrong," he said.
"The remaining 1200 acres of land cannot be looked at in isolation. The conservation plan has to be for full 1800 acres of land. We cannot alienate a small part of the dense vegetation from the rest and look upon it as a place where you can do anything. The people at the helm need not construe they have a free reign to use the non-forest land the way they want to," he added.
Also when we talk about the rights of tribals living inside Aarey, we need to look at their aspirations and their commitment to the conservation of the area. "If the people living in adivasi padas (hamlets) inside Aarey aspire to live like an urban Mumbai resident, then they may actually threaten the existence of the forest in future. It will be better to relocate them instead of allowing them to settle down there and expand," said Nulkar.
Forests act as carbon sinks
For many, it is hard to believe a burgeoning city like Mumbai still has 1,800 acres of open land with extensive green cover and the potential to develop into a forest, which can absorb tonnes of carbon dioxide and partially relieve the city of its guilt of polluting land, water and air.
Mumbai itself is home to Sanjay Gandhi National Park and mangroves (a group of trees that grow in water where fresh water meets salt water from sea) which are very good carbon sinks. Scientists say mangrove forests are long-term carbon sinks, storing carbon in the plants themselves but more importantly in the soils below for thousands of years. This process is called carbon sequestration and it can help control global warming by reducing carbon dioxide (CO2) levels in the atmosphere.
Related news: Bombay HC quashes pleas seeking forest tag for Aarey
A study by Godrej & Boyce estimated that private mangrove forests in their industrial estate in Vikhroli absorbed 50,000 tonnes of CO2 annually. It found that mangroves and the soil they are rooted in have absorbed thousands of tonnes of CO2 from Mumbai's air, effectively cleaning the air of emissions released by vehicles, industries and unsafe burning of wastes.
Bio diversity is the key
The Aarey land is home to more than 290 wild species of flora and fauna. Who knows if Nature is allowed to prosper here, many more plants and animals would love to make it their home. After all, trees and natural jungles provide us with the quintessential 'bio diversity' which means much more than just oxygen for humans. Didn't Prime Minister Narendra Modi once famously call India's biodiversity a "unique treasure for the entire humankind?"
So, while plantation drives are harmless and creating artificial forests (Miyawaki) could help, what we definitely need to do is to preserve our existing forests (even if they are degraded). In case of Aarey land, protect it from encroachments and grazing and let Mother Nature take its own course. Don't be proactive, don't be reactive…just be a silent observer. Not doing anything is perfectly alright when it comes to Nature. Gurudas Nulkar befittingly calls it "Benign Neglect."