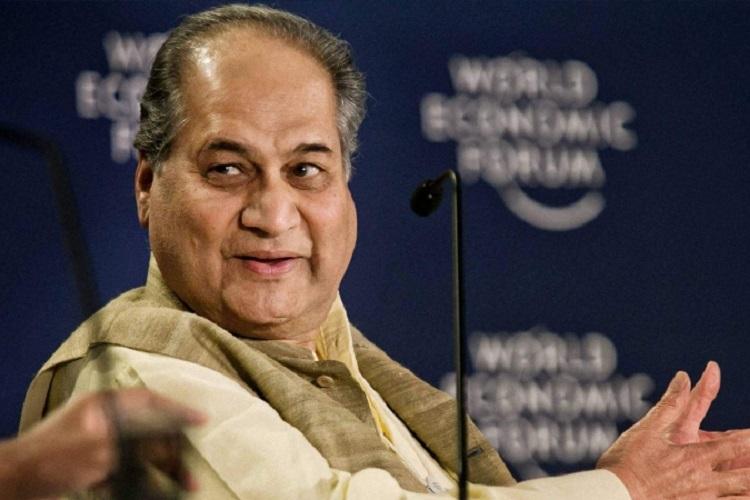 Ugandan dictator Idi Amin once famously said in his country there is freedom of speech, but he wouldn't guarantee freedom after speech.
Amin, who was rumoured to feast on pickled human brains, lived in a world of his own. In 1977, he had declared himself, among other things, 'Lord of All the Beasts of the Earth and Fishes of the Seas and the Conqueror of the British Empire in Africa in General and Uganda in Particular.' The world had a better name for him: The Butcher of Uganda.
Thankfully, we live in a world that's completely different from that of Amin. Yet, his famous quip about speech and freedom sounds relevant in today's India, especially in the context of the recent statement by industrialist Rahul Bajaj and the frenzied response to it.
Advertisement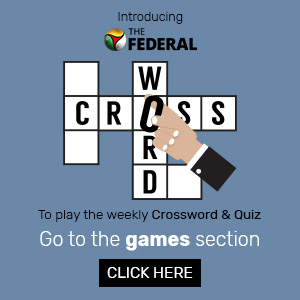 At an event organised by the Econo Times, Bajaj hesitantly made his views about the current environment in the country known to three powerful persons on the stage — home minister Amit Shah, finance minister Nirmala Sitharaman and minister of railways Piyush Goyal. Bajaj's trepidation was reflected in his careful articulation, the apparent restraint and the accompanying joke that others are laughing, saying "chadh ja beta sooli par (go, invite trouble)."
Among other things, Bajaj expressed concern over glorification of Nathuram Godse by BJP parliamentarian Pragya Thakur, the atmosphere of intolerance in the country and the inability of the agencies to punish those guilty of lynchings. Then, he made an observation that seems to have ignited a huge debate. With great tact and in careful words he said: "Nobody from our industrialist friends will speak, I will say openly…When UPA-2 was in power, we could criticise anyone… You are doing good work, but despite that we don't have the confidence that you will appreciate if we criticise you openly."
Also read: Pragya apologises for comments on Godse; Rahul calls her a 'terrorist'
To his credit, Shah responded with equal tact: "That you are expressing your sentiments freely shows there is no fear. Yet, if you are saying this, we will try to correct the perception."
Question asked, fear expressed, point noted. So far so good. But, trust the BJP guns to start blazing away when cease fire has been announced. And, more importantly, to prove the very point its critics is making. Let's call it 'we'll-not-tolerate-if-you-call-us-intolerant' syndrome. Or, maybe, the Idi Amin hypothesis.
Within few hours of the exchange, several ministers and BJP handles have gone after Bajaj, proving his fear right — the party just can't stand critiques. Some have questioned his allegiance, branded him a closet Congress supporter, some have attacked him for creating a fake narrative.
Finance minister Sitharaman hit back by saying, "Always a better way to seek an answer than spreading one's own impressions which, on gaining traction, can hurt national interest."
Her colleague Hardeep Puri went a step further and posted: "There are societies in the world which are governed by fear, but a society where citizens can weave fake narratives and hurl invectives at the government cannot be classified as one governed by fear, it is a society characterised by fair dose of indiscipline."
So much for Shah's assurance for "trying to correct the perception." Suddenly, hamara Bajaj is now a symbol of an indisciplined society waging a war on national interest.
Notice the use of two words that have become the alphabet of BJP's lingua franca: a) national interest and b) fake narratives. Several variations of these two words have been used consistently to discredit critics, label their fears as figments of imagination and plain lies. The stratagem of invoking "national interest" and, by inference, calling the critics anti-national, urban naxals, closet Pakistanis has become the mainstay of the counterattack.
Also read: Advani hits out, says those who disagree are not 'anti-national'
A few years ago, actor Aamir Khan had made the mistake of saying his wife feared bringing up their kids in the prevailing atmosphere of intolerance in India. Within hours he was bombarded with colourful appellations, advised to go to Pakistan, and there were calls to boycott his films and the products he endorsed. The threats, of course, proved to be mere words as thousands flocked to watch his next film Dangal. But, the outrage proved Khan correct — criticism will not to be tolerated. Artistes, writers, activists who protested lynchings were accorded a similar treatment.
The problem with this vicious counterattack is that in the long run it harms the government. A government that doesn't tolerate criticism turns into an echo chamber of its own words and the cued-in appreciation of sycophants, the kind we heard after the ill-fated misadventure called demonetisation. In an atmosphere where cabals shout down independent thought, freedom of speech, only fear and mediocrity prosper with catastrophic consequences of the kind that followed demonetisation.
Bajaj is a doyen of the industry. His family has run several successful businesses for generations. Its contribution to the freedom struggle and the post-Independence development is immense. Shah responded to his fears and questions with grace and diplomacy. But, the BJP's shouting brigade has thrown away the goodwill he may have earned.
India needs its Bajajs much more now than any other time in recent history. For eight successive quarters the economy has shown a downward trend, sliding to an abysmal 4.5% — the lowest in six years. Almost every effort to bring it back on the tracks, including a huge tax cut for the industry, has failed. Every economist of substance is arguing the slowdown is structural and needs bold, innovative interventions.
Also read: GDP growth slumps to six-year low, Manmohan calls it worrisome
In the prevailing atmosphere, the government should have thrown its door open to advice and feedback from industry stalwarts like Bajaj. It's a pity that by attacking him, it is receding further into a corner where the only sound it would hear is its own and the only feedback it will hear is wah-wah, even when the economy is a big mess.