After an over 10-month-long hush over key issues concerning Jammu and Kashmir's future political landscape, the region's oldest political formation, the J&K National Conference (JKNC), has finally decided to speak up for the restoration of autonomy and statehood without being ambiguous.
Is it because the party is now feeling the heat from its million-strong cadre base or does it believe that it's perhaps the right time to strike? Or is there more to this than what meets the eye?
On June 19, the party, led by its former five-time chief minister Dr. Farooq Abdullah, not only demanded "restoration of Jammu and Kashmir's special status", but also welcomed the Bharatiya Janata Party (BJP)'s apparent "shift from jingoism to peace."
Advertisement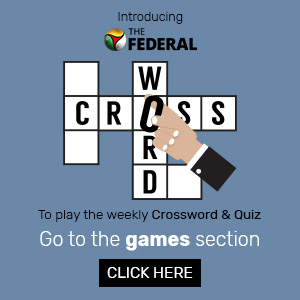 Related news: Does the political tempest in National Conference hint at a split ahead?
The JKNC's top leaders, including three Members of Parliament, Farooq Abdullah, Justice (retired) Hasnain Masoodi and Mohammad Akbar Lone, and senior leaders, Mohammad Shafi, Mian Altaf, Shammi Oberoi, Qamar Akhoon, Devender Rana, Khalid Suharwardy and Javaid Rana, have issued a strongly-worded joint statement in this regard.
In their statement, the leaders underscored "the need to restore special status of Jammu and Kashmir and the constitutional guarantees extended from time to time under binding covenants, unconstitutionally, arbitrarily and unilaterally taken away on 5th August 2019."
They demanded "immediate annulment of all the 5th August 2019 decisions and restoration of the 4th August 2019 constitutional position of Jammu and Kashmir."
However, this sudden reaction from the party has raised several questions. Why did the JKNC remain silent for almost a year? And why is it speaking now? Does the timing of the statement signify anything special?
Professor Noor Ahmad Baba, who taught political science at the University of Kashmir for over three decades, believes that there are multiple factors at play.
Related news: Mehbooba will talk of 370, 35(A) after release, says daughter Iltija Mufti
"The demand for Jammu and Kashmir's autonomy has always been National Conference's baby. The party's survival depends on this. It is this party which has the most at stake. And it can't afford giving up on autonomy," he told The Federal.
On August 4, the JKNC, the People's Democratic Party (JKPDP), the Sajad Lone-led People's Conference (JKPC) and the People's Movement (JKPM) headed by Shah Faesal, besides others, unanimously agreed upon the "Gupkar Declaration".
At Farooq Abdullah's residence in Srinagar's Gupkar, the parties had unanimously resolved:
"1. That all the parties would be united in their resolve to protect and defend the identity, autonomy and special status of Jammu & Kashmir against all attacks and onslaughts whatsoever.
2. That modification, abrogation of Articles 35(A), 370, unconstitutional delimitation or trifurcation of the State would be an aggression against the people of Jammu, Kashmir and Ladakh."
Noor Baba said that external factors needed to be factored in to understand why the JKNC is speaking now. "The policy of (Prime Minister) Narendra Modi to invest too much on China and not bother about mending relations with Pakistan has been a failure. The political atmosphere in the region has changed. Arrogance is punctured," he said.
Related news: Omar Abdullah a free man but does he have the heft to challenge PM Modi
"Former prime ministers, Atal Bihari Vajpayee and Dr. Manmohan Singh, had worked hard to cultivate relationship with Pakistan with the aim to resolve disputes. Modi reversed that to adopt a 'hugging and kissing diplomacy' with US president Donald Trump and Chinese supremo Xi Jinping. But it did not work," he added.
It is perhaps due to both internal and external factors that the JKNC thought it was an opportune moment to demand restoration of autonomy. "Also, it could either be NC's own wisdom or some 'green signal' has been telegraphed from New Delhi since China had strongly objected to the unilateral decision taken on August 5 to alter the political status quo in J&K," said analyst Riyaz Ahmad.
Earlier, Farooq Abdullah had expressed concern over the "unfortunate turn of events on the Line of Actual Control (LAC) in eastern Ladakh," asking both India and China to show restraint and engage in military de-escalation through dialogue.
Senior Abdullah had argued that "sober diplomatic channels should be employed to de-escalate brimming tensions on the LAC. War is no solution; it will only aggravate the predicaments of the people living in Southeast Asia. World is confronting the worst ever challenge in the face of COVID-19; rather than head-locking themselves on border disagreements, both the countries should engage in a profitable dialogue and congregate their efforts to bring long lasting peace to the entire region."
Related news: Kashmir's caged 'Tiger' is back, but the roar is missing
Noticeably, a few days ago, the spokesperson of the Chinese embassy in Pakistan implied that the recent standoff between Indian and Chinese troops was linked to New Delhi's decision to rescind Jammu and Kashmir's special status last August.
Wang Xianfeng, who in his Twitter bio identifies himself as Press Officer at the Chinese mission in Islamabad, tweeted a link to an article written by a scholar from a prominent think-tank, in collaboration with China's Ministry of State Security, which also highlighted a connection between the LAC face-off and the alteration in J&K's status.
"India's actions of unilaterally changing the status quo of Kashmir and continuing to exacerbate regional tensions have posed a challenge to the sovereignty of China and Pakistan and made the India-Pakistan relations and China-India relations more complex," Wang Xianfeng tweeted.
In August last year, Beijing had raised strong objection to the Centre's decision to abrogate the Article 370 of Indian Constitution. China's Foreign Ministry spokesperson Geng Shuang had told the media that "the Indian government officially announced the establishment of so-called Jammu and Kashmir and Ladakh Union Territories which included some of China's territory into its administrative jurisdiction."
On his part, External Affairs Minister S Jaishankar, soon after the abrogation of Article 370, visited China to inform his Chinese counterpart Wang Yi that "the revocation of the special status of Jammu and Kashmir is an internal matter and the sole prerogative of India and it has no implication for either the external boundaries of India or the Line of Actual Control (LAC)."
Related news: 6 months on, leaders in jails, communication a hogwash in Kashmir
Significantly, since the revocation of Article 370, Beijing, which in the past stated that the Kashmir issue should be resolved bilaterally between India and Pakistan, started referring to the United Nations charter and the UNSC resolutions for settlement of Kashmir dispute.
On October 9 last year, at the culmination of Pakistan Prime Minister Imran Khan's visit to Beijing, where he met President Xi Jinping, a joint statement said, "The Chinese side responded that it was paying close attention to the current situation in Jammu and Kashmir and reiterated that the Kashmir issue is a dispute left from history, and should be properly and peacefully resolved based on the UN Charter, relevant UN Security Council resolutions and bilateral agreements."
In this context, it appears that the National Conference may have calculated all the pros and cons of both internal and external factors to sound confident in demanding restoration of J&K's autonomy and statehood in a formal statement.
Pertinently, most of the NC leaders have now been released from political detention. In addition to the release of two former chief ministers, Farooq Abdullah and Omar Abdullah, another senior NC leader, Ali Mohammad Sagar, was also released recently through an order issued by the J&K High Court. Hilal Lone, son of MP Akbar Lone, too was released as the administration did not pursue the stringent Public Safety Act against him any further.