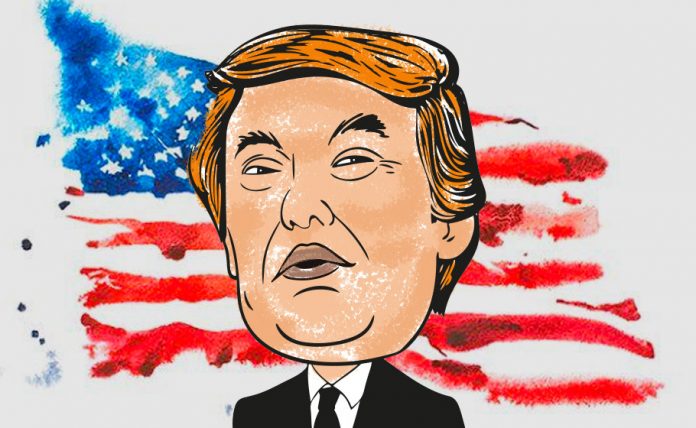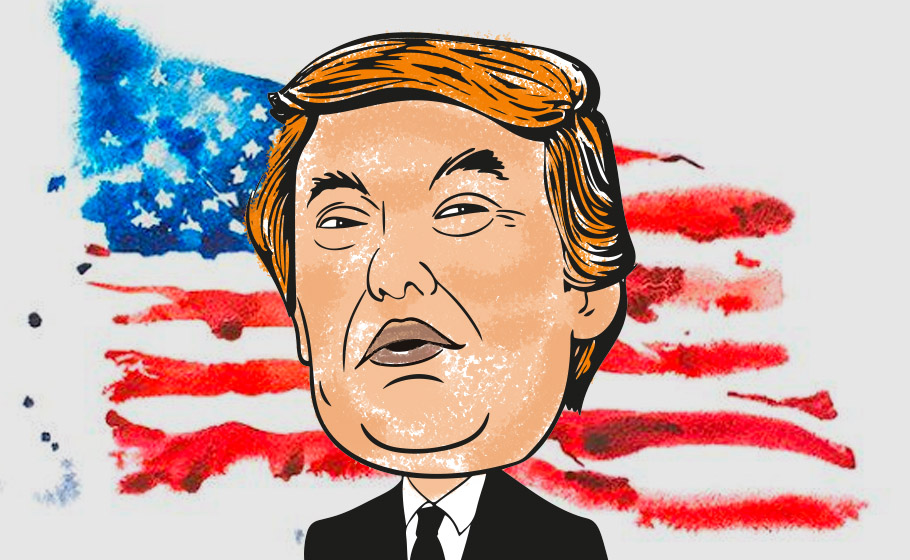 He is the most powerful man on this planet, and the most unbridled. No prizes for guessing, and no gain in saying he wouldn't accept defeat in this presidential election. And if you were to defeat him, he has already made it clear what he would do: "Imagine if I lose? You'd never see me again!" What a tragedy it would be – the enormity of his self-inflicted defeat!
Donald Trump, the 45th and current president of the United States, faces his hour of reckoning – the hugeness of his projected phenomenon, the bigger-than-life specter of smallness of his being. Don't count him out – he may be back with a slenderness of a Democratic "hollowness" where his opponent is made to look like small fry: his running mate Joe Biden has alleged harassment of one of his campaign buses by Trump supporters on a Texas highway, in an incident, the FBI confirmed it is investigating. A video posted on Twitter appears to show multiple trucks with Trump flags surrounding and slowing the Biden/Harris bus.
During a rally in Michigan, Trump embraced the action, saying that the Texas protesters were trying to "protect" the Biden bus!
Advertisement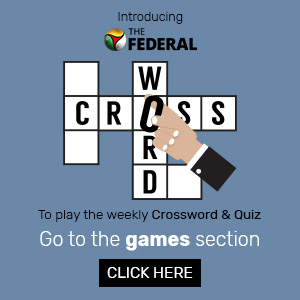 The tragedy is you can't help but laugh! A few days back Trump mocked Senator Kamala Harris and said her frequent bursts of laughter at serious questions suggests "there's something wrong" with the Democratic vice presidential candidate.
Yet, the stormy petrel of American politics is above criticism, even for women. You know why? "It's very hard for them to attack me on looks, because I am so good looking." Then, he respects women without limits. "I cherish women. I want to help women. I'm going to do things for women that no other candidate will be able to do," he said way back in 2015.
Also read: Trump denies report that he would declare poll victory early
In good old days, a single indiscretion could sink a presidential campaign. Remember when Howard Dean screamed? The Dean scream, also known as "I Have a Scream," was a speech delivered by Vermont governor Howard Dean on January 19, 2004 at the Val-Air Ballroom in West Des Moines, Iowa. That night, the presidential candidate had just lost the Iowa caucus to John Kerry and wanted to reassure his supporters he was going to win.
Or, go back to the American founding-father days. During a debate, someone called Abraham Lincoln "double faced." Lincoln very politely responded: "If I have another face, do you think I will wear this one?" Such was ironical plainness; and the worth of wry humour.
Trump, lying somewhere in the strangeness of humour, the far end of irony and proximate to crassness, is a tough guy. Never mind how much he has erred or earned. Yet things don't appear to be looking up for him. His Democratic rival Joe Biden has reportedly raised over $100 million more than Trump. The Republican candidate has only managed to raise $247.8 million while Biden has raised $383 million! This is when the United States of America is struggling with COVID-19 pandemic and the country's economy is in no way doing the best as it used to doing.
Also read: Trump rallies estimated to have led to over 30,000 COVID cases, 700 deaths: Stanford study
And Trump has already declared his victory over the "China virus." "It looks like I am immune for, maybe a long time…I didn't get much press."
The Dragon is watching, Trump is watching, and he is looking for foes. "Our country is in serious trouble. We don't have victories anymore. We used to have victories, but we don't have them. When was the last time anybody saw us beating, let's say China, in a trade deal? I beat China all the time. All the time." The jury is still out.