As India completes a long period of lockdown because of COVID-19, The Federal revisits the biggest story of our times and tries to make sense of the surreal events that have unfolded around us since March. We look at how life has unfolded in a pandemic, what it has told us about ourselves, our country, society, religion and government, and what can we expect from a post-COVID world, if it exists. Today, we evaluate the role of government during a crisis that continues to upend our lives.
The government as we knew it before COVID-19 is dead
Uploaded 15 May, 2020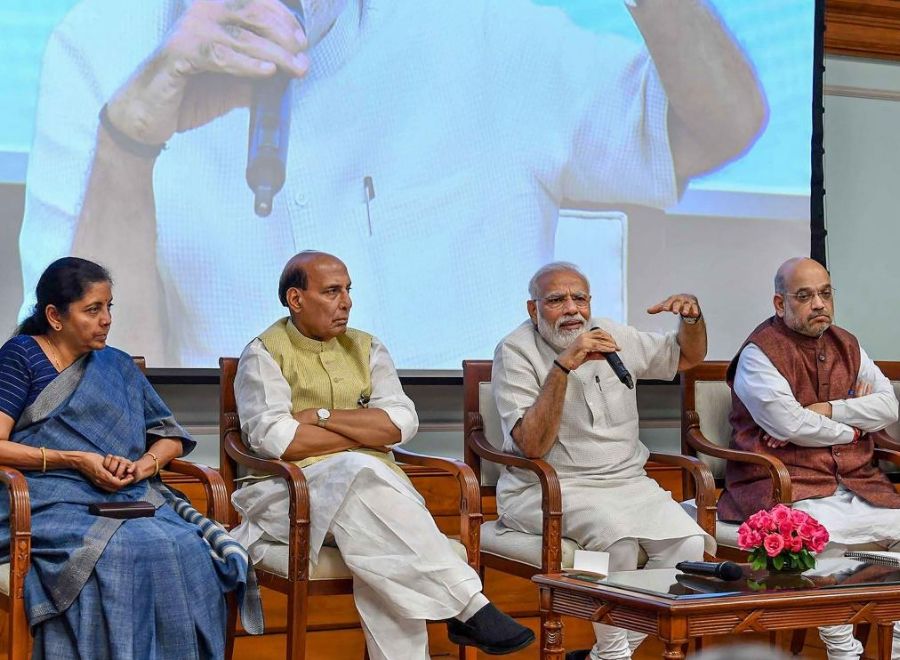 Advertisement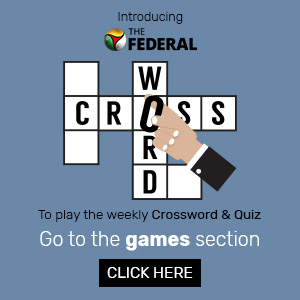 These days, the best jokes are cracked by Finance Minister Nirmala Sitharaman on TV channels. For added effect and spread, they are promptly translated in Hindi by her deputy, the "joote-maaro" fame Anurag Thakur.
Every afternoon, Sitharaman appears on TV with her deputy—both, like Donald Trump, without bothering to cover their faces with masks—to reel out the most inane stuff and call it corona relief package. For instance, on Friday, as I write this, she is promising "hundred per cent vaccination."
Before you start jumping with joy, believing a vaccine for COVID-19 is on the horizon, let me clarify that this round of jabs is meant for the Indian cattle, for the foot-and-mouth disease. But, for some reason known only to the finance minister, it is part of her government's "₹20-lakh crore" relief package.
Her relief package, apart from being a hoot itself, has inspired several memes. In one of them, she is seen asking the Prime Minister if she should include the online shopping refunds also in the package. To which a beaming PM responds: Let's call it PREM—PM Refund Expedition Mechanism.
You might be wondering what the point of this levity is. So, let me come straight to it. Fifty days of a strict lockdown have taught us a sad truth: What we call a government is basically a hapless entity whose role, when not making inane announcements on TV, is limited to issuing diktats aimed primarily at maintaining law and order. Apart from that, its role in our lives has been negligible.
Consider for instance the role of the Indian government in the coronavirus crisis so far. Since the beginning of the pandemic, it has only told us what to do, what not to do; what is allowed and what is banned. Its role has largely been of an enforcer that sets up barricades and expects us to stay behind them.
Related News: Sitharaman announces setting up of ₹1 lakh crore agri infrastructure fund
Even the Prime Minister, in spite of his image of a larger than life go-getter, has been relegated to the role of a publicist for the pandemic—making us aware of its dangers and asking us to do things to save ourselves, and, once in a while, entertain everyone with group activities in our balconies. When it comes to real measures to deal with the crisis, he has relied on the century-old technique (social distancing was first tried during the 1918 flu pandemic) of asking people to stay indoors.
What has the government given us in return? Financial help, like the US government? More hospitals to deal with the flow of patients, like the Hubei government? Quick preventive measures to keep the virus out of India, like the Taiwanese administration? Large scale tests to curtail the spread, like in Germany or South Korea? Has it given us a roadmap for bringing India out of the health emergency; a plan for mitigating the long-term financial impact of the crisis? Can it tell us when our schools will re-open, and when they do, how will our children be safe outside their homes? Does it have a plan? Did it ever have a plan for anything other than vaccinating cattle against foot-and-mouth disease?
II
Disinterested and clueless
Two ministers have become synonymous with the government's irrelevance in our lives—Amit Shah with his complete absence; and Sitharaman with her overarching presence these days. In their contrasting ways, both have left Indians to their own devices, to find their own solution to the crisis triggered by the pandemic. Shah, by reputation and legend the omnipresent, omniscient and omnipotent home minister of India, has been ineffective—or should we say disinterested—in solving the problems of migrants wanting to go back home. Sitharaman has been clueless about helping Indians and their businesses, arranging financial succour or taking steps that might stop the economy from contracting because of the lockdown.
In fact, the government has been an unmitigated disaster, a picture of timidity, helplessness and inefficiency. India was lucky to have avoided the first wave of the pandemic—till the end of February, the number of active recorded cases was zero after Kerala checked the transmission in January. If only the government had taken quick, decisive steps to close down airports, enforce strict screening procedures and quarantine protocols, there would have been no need for enforcing a complete lockdown for fifty days. Even the lockdown has been just a partial success. Compared to China, where there has not been a single death in one month, India's caseload and mortality has been steadily rising in spite of a shutdown.
Related News: Finance Minister's announcement: With micro ideas and a small heart
This is not to confuse the government with some parts of the administration. Our health care professionals, large sections of police, bureaucracy, and sanitation workers have been exemplars of courage and patriotism. They have held India together in most parts with their courage, dedication and diligence. But, the part of government that is responsible for planning, coming up with strategies and policies, and issuing firmans, has been a failure, even to those executing some of these diktats and decisions.
III
Will history repeat itself?
When the pandemic is over, the fear of death recedes, serious questions should be asked of the government. It should, for instance, be asked what it has done over the years with the money it collected as taxes, duties and cesses. What has it done with the revenue generated from the businesses it runs? What happened to all the disaster relief funds, the contingency funds and other plans set aside for calamities? Our economy is sick, our healthcare system is sick, our contingency plan is sick, our social security system is sick. What exactly has the government done over all these years with the money we gave it?
History has shown that every crisis brings about massive changes in the existing order. The Spanish Flu pandemic of 1918, many argue, contributed to the end of the first great war; the world war, in return, ended monarchies in many countries and created the milieu for another world war; the second great war changed the map of the world and ended imperialism; the Chernobyl disaster hastened the demise of communism; the end of communism brought down the iron curtain…the chain of cause and effect is endless. In this list, notice the fact that the common factor is that every calamity changed the existing political order, brought about changes in the equation between extant governments and their subjects.
If history retains its habit of repeating itself, the coronavirus crisis will force people to re-evaluate the role of the existing systems of governance, the shambolic state of our economies, the moribund health system, and the complete lack of a welfare or relief mechanism. When India comes out of the crisis, don't be surprised if the over-riding emotions among most of us are of relief that we survived the pandemic, and anger that the government as we knew it is dead.
End of