As India completes a long period of lockdown because of COVID-19, The Federal revisits the biggest story of our times and tries to make sense of the surreal events that have unfolded around us since March. We look at how life has unfolded in a pandemic, what it has told us about ourselves, our country, society, religion and government, and what can we expect from a post-COVID world, if it exists. Today, we talk about the legacy of the virus, what it has taught us about ourselves and the purpose of life.
In a pandemic, survival is the biggest achievement
Uploaded 23 May, 2020
Advertisement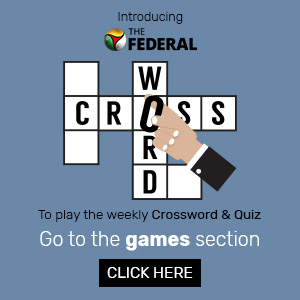 All of us are stuck at home. We have started to realize that we actually did nothing productive in this lockdown. But social media accounts of some of the celebrities or even our friends are flooded with their so-called 'quarantine activities'. It is easy to feel a bit frustrated with our inability to do something similar.
But, no need to stress over that. You are already dealing with a historic global crisis on a daily basis. You have survived until this day, it's enough! So, just stay calm and relax.
This whole productivity movement began when countries started putting restrictions on movement and enforcing lockdowns. In India, the lockdown started on March 24. The very next day, people started putting out schedules, to-do lists for the next 21 days. Social media was flooded with productivity quotes, posts, and videos within the next three days. Emails, messages, apps, ads, everybody suddenly started talking about productivity and utilization of time like never before.
Even celebrities took it to their social media handles to show-off their productivity in the lockdown. The buzz went on for a while but very few people could actually do something really useful.
The futile video/photo challenges simply added to the pressure of FOMO (fear of missing out). But, here it is important to note that we are in this unimaginable era that no one had ever thought of even in their wildest fantasies.
In addition to the personal woes because of the pandemic, the financial stress because of the lockdown and job losses, news of deaths and rising infections keeps piling up the anxieties and pushing a lot of people into depression. How can one expect a stressed person to be more productive in the middle of the crisis?
There are examples of many authors, artists who self-quarantine before creating their masterpieces. But, we are not them. We need not compare ourselves to them all the time. I will explain why?
For us, staying at home is an obligation. It has turned into forced confinement which makes it more difficult to be extra productive.
We have lost our routines and have no escape from where we are stuck now. The pay-cuts, extra hours of work are further messing up with our work-life balance. This in-turn is adversely affecting our productivity instead of increasing it.
At times we lose track of work hours and keep working while on some days we just don't pay attention to the work except mandatory zoom meetings. This is creating a kind of confusion in our minds. Subsequently, we aren't able to differentiate work-life timings.
We must look at the practicality of being productive rather than the moral obligation of it or peer pressure created by our colleagues, family and friends. It's not that easy to deal with this catastrophe that is unknown to humanity. We are still struggling to get the answers.
Many of you must have written the ambitious to-do lists for the quarantine and haven't done anything from it. That is fine. You got here safely, that is an achievement too. So take a deep breath and keep calm. Because, in today's world survival is victory!
End of